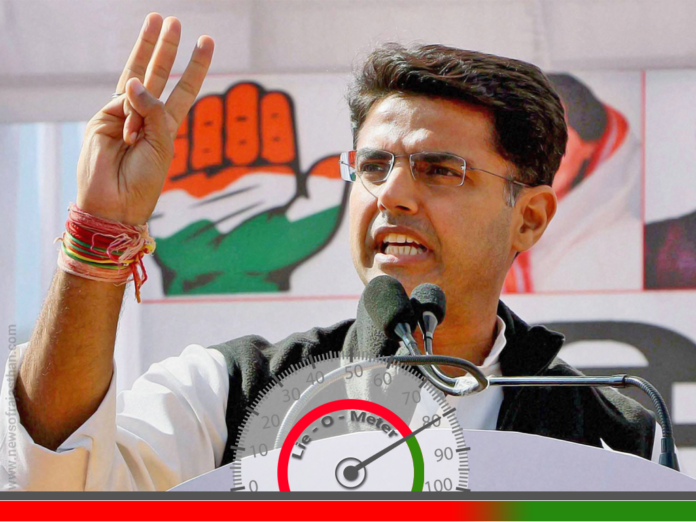 Sachin Pilot has resolved to have an opinion on possibly everything and anything, without feeling the need to check any facts. Although this practice is not new to INC, the fact that Sachin Pilot has yet not assumed the power of Chief Minister in the state yet, his quantum of speech seems disproportionate.
Recently, Hon'ble Prime Minister PM Modi had visited Jaipur to meet and greet the beneficiaries of 13 different government schemes. The idea of meeting the beneficiaries in person is an idea worth lauding, but there we had Mr. Sachin Pilot finding faults and flaws (illogical in everything BJP.)
"It is for the first time I have seen that a ruling party is organizing a rally by bringing beneficiaries of welfare schemes to one place for its political gains," Pilot said.
He said that Prime Minister Narendra Modi held the rally for its political gains. We are sure Sachin Pilot is not conducting its rallies for public welfare or for any selfless purpose. He, infact, would only be doing rallies will be to fill vote banks. The funny part is he lashes out at the opposition for those elements which he practices the most. That's where the joke lies!
Not only this, he also claimed that PM Modi spelled out wrong figures. "The prime minister's claims about various welfare schemes, saying that the figures were far from the truth," Pilot said.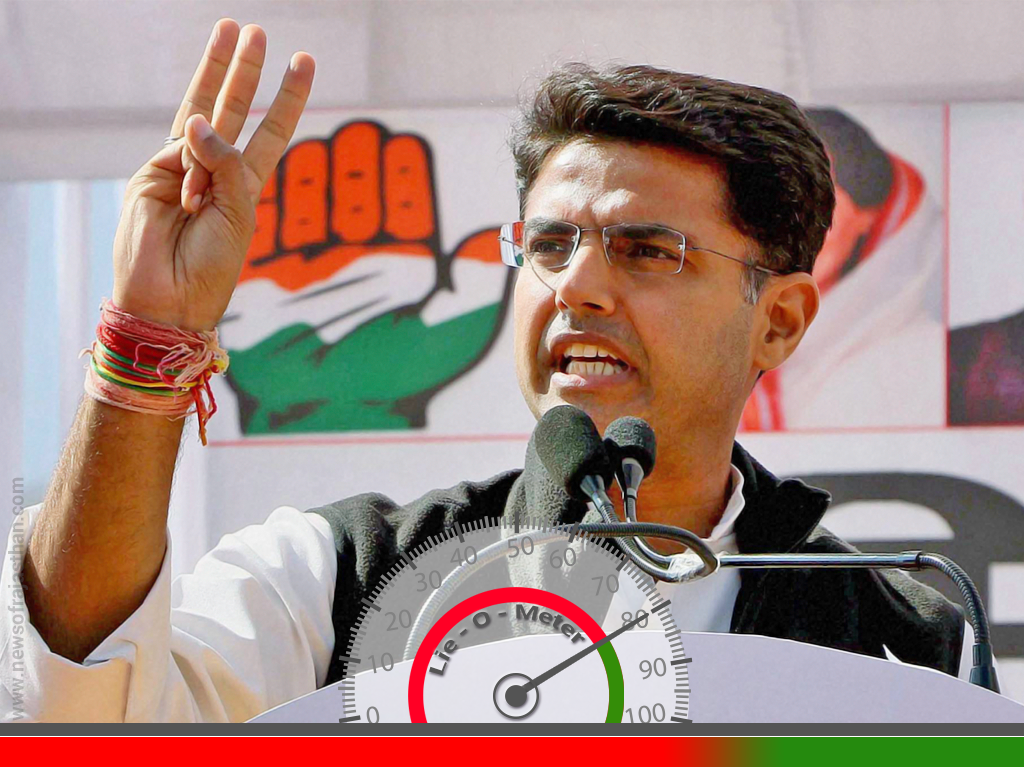 He also alleged that BJP misused the government machinery and funds. If the government's machinery is being put to use for the Aam Aadmi, it cannot be termed as "misuse" (under BJP raj). The same, however, might not be true for Congress raj which only uses government's machinery for its own party, its ministers, and their elite families.
He then acted as a prophet. He said that BJP will not get any political benefit from the rally. However, he was oblivion to the fact that the rally was intrinsically conducted to check on the beneficiaries of the scheme. Whether or not, the rally contributes to BJP's success in elections or not, it did contribute to the feel-good factor of beneficiaries, and that's what matters most to a people's government such as BJP.