Rajasthan is one of the fastest growing states in India. The state government has been working hard to make the state progress. In fact, the state is again shining as Jaipur has become the fastest mover state capital of India in Swachh Survekshan 2018. The award ceremony held at Kota and PM Narendra Modi gave the award Jaipur got the award. In fact, Kota also received the award in the survey.
Know other winners in 'Fast Mover' category
In the 'Fast Mover' category, Ghaziabad (Uttar Pradesh) got award for India's 'Fastest Mover' big City, Bhiwandi (Maharashtra) for India's 'Fastest Mover' Medium City, Bhusawal (Maharashtra) for India's 'Fastest Mover' Small City, Almora for 'Fastest Mover' Cantonment.
JMC's CEO on becoming fastest mover state capital
JMC CEO Ravi Jain said that the tireless efforts to keep the city clean made it happen. He also thanked citizen for supporting and making it possible. This all can be achieved due to door-to-door garbage collection and building new toilets. In fact, check on open defecation free (both urban and rural) also proved to be a big factor.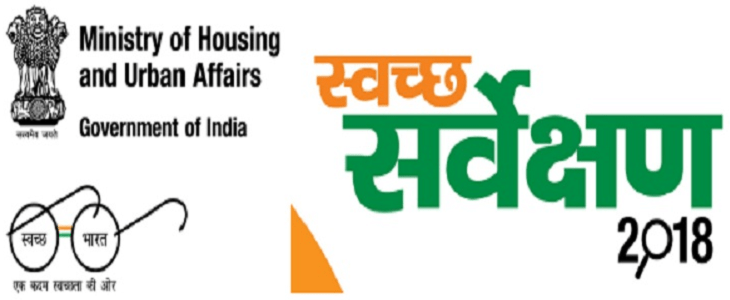 Swachh Survekshan 2018
The 'Swachh Survekshan – 2018' ranking of the Cities is aimed at improving urban sanitation. The survey has been done separately for national raking (population of one lakh or more) and state and zonal ranking (population of below one lakh) was based on assessment of progress from January 2017 till December 2017. The basis of evaluation are waste collection, municipal solid waste, open defecation free status, sweeping and transportation etc. This also aimed to encourage people and make them to work together towards making towns and cities a better place to live in.