Today is World No Tobacco Day, an annual occasion conceived by World Health Organisation to highlight the harmful effects of tobacco. This day is dedicated to several initiatives that are aimed at spreading awareness about the health hazard posed by usage of tobacco, this year it's all about understanding its impact on heart health.
A similar program was recently organized by an NGO on "Tobacco Free Rajasthan" whereby the harmful effects of e-cigarettes were discussed. It was highlighted in the media sensitization workshop that although the youth is highly influenced by the trend of e-cigarettes, the tests have detected the presence of toxic chemicals in it.
While states like Kerala, Karnataka, Punjab, Jammu & Kashmir, Maharashtra, and Mizoram have already banned the e-cigarettes, Rajasthan is yet to ban them for which efforts are being made. A few days ago, the state health department wrote to Ministry of Medical, Health and Family Welfare expressing its willingness to curb its usage.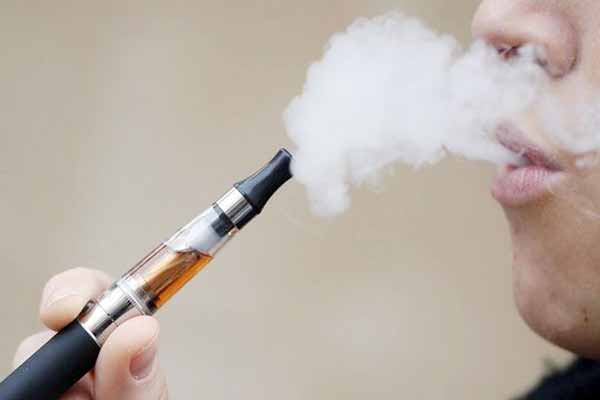 Representation Image
Reportedly, a team of 5 doctors has been formed to study the harmful effects of e-cigarette. The committee will prepare a report on the same and submit it by June 15. As per a survey conducted in Rajasthan, it was found that 18% of tobacco vendors in Kota and 8% of vendors in Jaipur sell e-cigarettes. Besides, it's also available easily for online purchase.
Experts say that although e-cigarettes are promoted as an alternative for smoking, these are bound to make the user shift back to active smoking. Even those who have quit smoking may get addicted to e-cigarettes, which negates the purpose of using e-cigarettes.
As per WHO, cardiovascular diseases kill more people than any other health hazard. Around 17% of heart diseases are borne by tobacco use and second-hand smoke exposure.