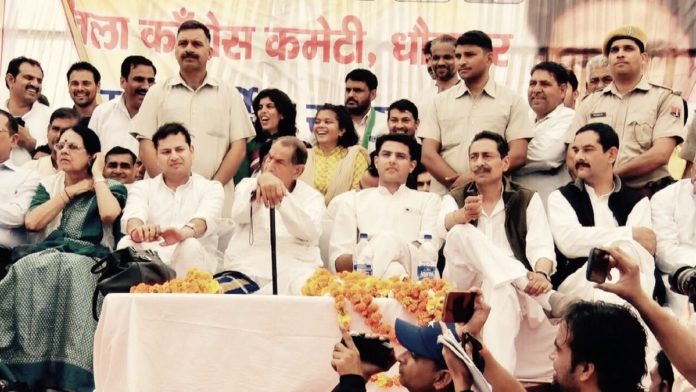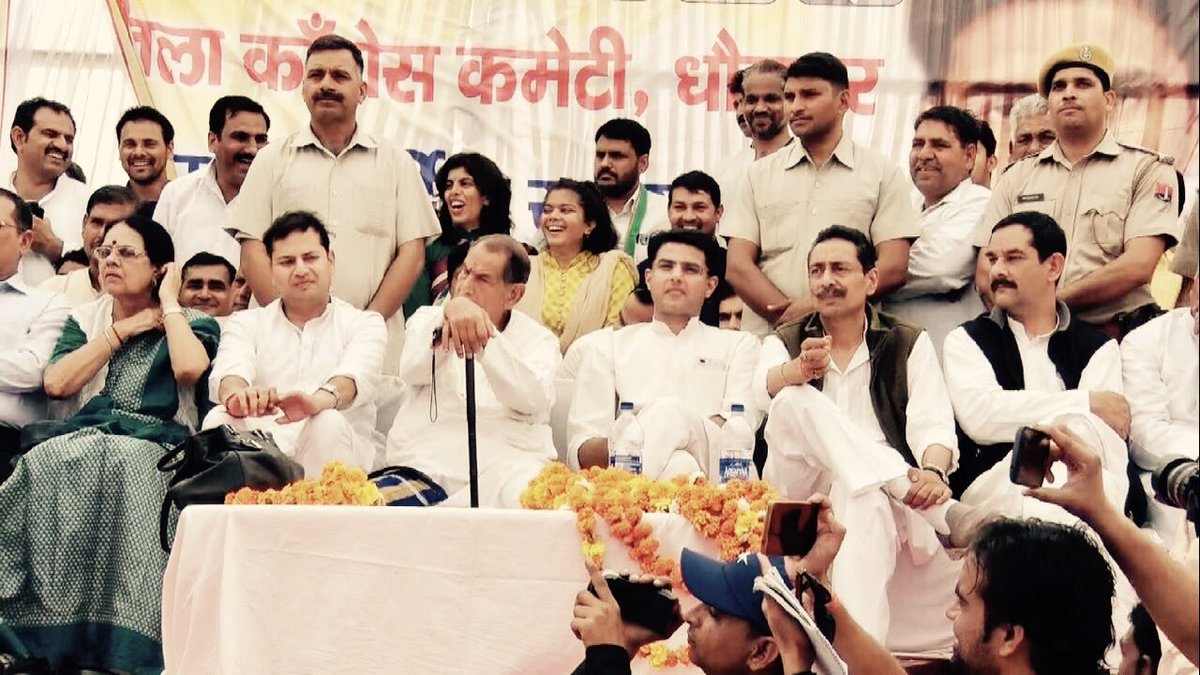 Rajasthan Chief Minister Vasundhara Raje is into arduous task to turn the victory into her side at Dholpur elections. Dholpur elections which will be held on April 9th, will decide a lot for Rajasthan politics. These polls will set the tone for upcoming Assembly elections in coming year.
While with Dholpur, CM Raje made her entry into the politics, the Maharani defeated the Banwari Lal , the Congress candidate in the year 1985. This was a heavy defeat for Banwari Lal with 23000 votes in surplus.
This time too, Congress took chance with the mere possibility of winning. Out of 11 times, Banwari lal won 5 times and lost 6 times. Certainly, Congress is seeing the glass half full.
On the other hand, BJP has given all its chances to its visionary works done in the region. The wife of B.L. Khushwah was given the ticket and was not judged because of her husband's deeds.
Despite of all odds, CM Raje decided to project Shobha Rani as the candidate. On March 8th, 2017, CM Raje had announced the budget of the state and promptly mentioned that, they will keep their special attention on Dholpur and nearby areas.
To replace the old hospital, she announced the construction of new hospital with a cost Rs. 100 crores.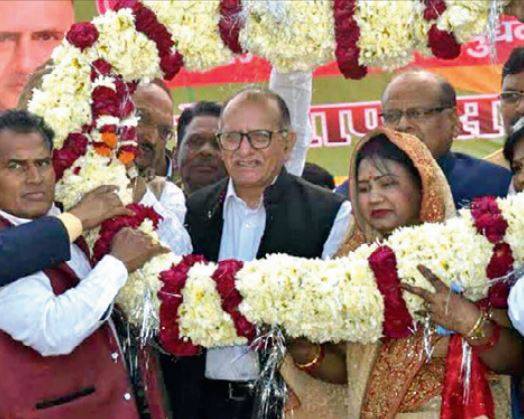 From long there have been speculations about moving her into center but BJP president himself scrapped the news. Certainly, they could not ignore the win of all 25 seats in general elections. But, after that, losing three out of four by-polls may had given a jolt to BJP Rajasthan. After that, winning of  Dholpur elections has become a compulsion as well as priority.
One key point which will affect the Dholpur polls will be the fact that the area is surrounded by the Agra and other UP areas where BJP won with a massive contribution. However, above all, we cannot deny it even with closed eyes that in last three years, Rajasthan has seen massive changes in lifestyle and developments.