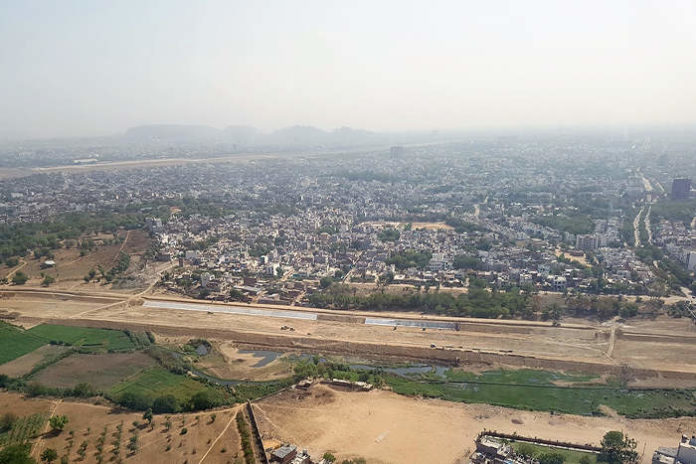 Dravyavati river project of Rajasthan is the ambitious project of state's Chief Minister Vasundhara Raje. Basically, this river project aims at the revival and area development of Amanishah nala in Jaipur city. As per the reports of executing agency Tata Projects, it is expected to be completed by 15 August 2018. This project has been given to a consortium of Tata Projects and Shanghai Urban Construction Group by JDA at contract of Rs 1,676 crore.
Talking about the development of the project, 70% civil work has been completed and deadline of the project will be met on stipulated time says Tata Projects Limited. This project of Dravyavati river made various states like Andhra Pradesh, Punjab, Uttar Pradesh and Telangana etc to implement the same in their states.
Details of Amanishah Nala
There are 82 major and hundreds of minor drains that discharge sewage into nala. This nala originates from the western slopes of Nahargarh-Amer hills and has flows through the west side of Jaipur city.
Impact of renovation of Amanishah Nala
This is a great idea that will totally change the face of Rajasthan state's Pink City. This will make the water clean, clear and odourless. It can also provide habitat for aquatic life. This would result in appreciation in land value and improvement in the health of the citizens.