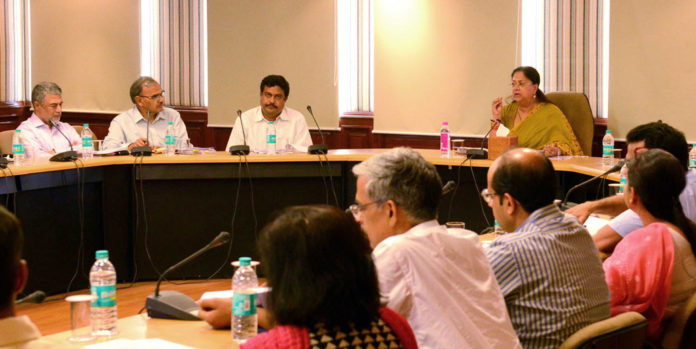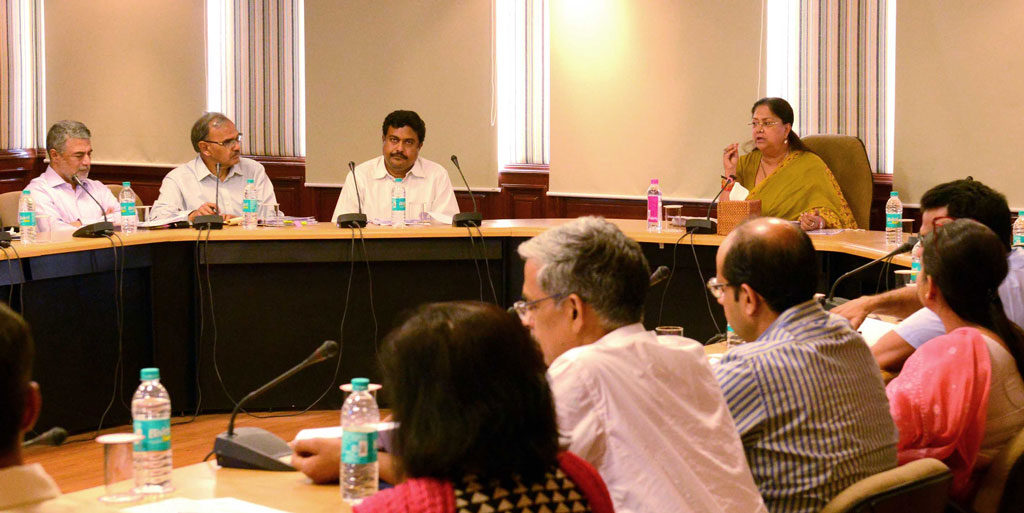 The innovative water conservation scheme launched by Rajasthan chief minister Vasundhara Raje has been lauded not only in India but beyond it's geographical boundaries. The scheme has been acknowledged by a multitude of nations across the planet. This is sure a testament of the greatness and effectiveness of this scheme. Owing to an astounding global response for the first phase of the Jal Swawlamban Yojana, CM Raje showed greater conviction to make the second phase of the scheme even greater. She spewed immense dedication to make Jal Swavlamban Yojana, a flagship scheme in a pan India approach.
A special meeting to categorically analyse the MJSA progress across the state was conducted. The second phase of the Jal Swavlamban Yojana was discussed at a meeting with Chief Minister Raje at the CMO on Thursday. In charge secretaries and other officials were in attendance at the meeting. The meet was vital to the effective implementation of the Jal Swavlamban Yojana – II phase. At the meeting, the existing pace of implementation of the scheme was discussed to ensure that the second phase is implemented after reviewing the first phase. Enthused with the astounding success of the first phase, Raje assured that quality will not be compromised, may what come.
The stellar MJSA scheme has been praised and appreciated by Hon'ble Prime Minister Narendra Modi and representatives of many other states. Even prominent dignitaries at various institutions on an international level have also commended the uniqueness of this scheme. "The scheme activities will be swung with much greater vigour", Raje directs concerned officials of areas where the scheme development has been relatively sluggish. Shri Ram Vedire, the Rajasthan River Basin suggested that officials of the Nodal department should conduct regular quality checks coupled with strict investigation.
Moreover, other ancillary aspects have also been given attention. "The process of transferring crops planted under the scheme will be expedited", CM Raje directed the concerned officials to accelerate the process of transferring crops planted under the MJSA scheme. This will ensure that crops are watered and nourished properly to increase the green cover in the city. Raje showed exemplary optimism for the scheme for which she directed concerned secretaries in-charge to do regular follow-ups, timely review and detailed discussions with the collector, District council CEO and other officials. CM directed all Ministers and Secretaries in-charge of different districts to visit their respective regions and ensure strict monitoring of the MJSA.
Shri O.P. Meena, Chief minister Advisor Committee Head Shri C.S Rajan and several other dignitaries were also present at the MJSA analysis meeting.