Soon tourists will be able to enjoy the view of lions in their natural habitat at Nahargarh as per the latest reports. The civil construction work is going to get started to develop arrangements for lion safari at Nahargarh. The officials of horticulture wing of JDA have informed that INR 4 Crores have been devoted to the project.
It's going to be a civil project involving works like building fences, boundary walls, machans, and other amenities for the lions amidst the natural surroundings of Nahargarh. Reportedly, the work will be completed in 12 months once it kicks off. JDA has even invited consultants who will be a part of the development work and a proposed plan will be prepared.
You may also read: Full day Leopard Safari
The construction involved in the project will be carried out as per the rules of the wildlife authorities that are prevailing in the country. It will be maintained as a tourist spot between Nahargarh and Amber fort so that the people coming here to visit the historical monuments will also be able to enjoy the natural scenic beauty and wildlife of the jungles.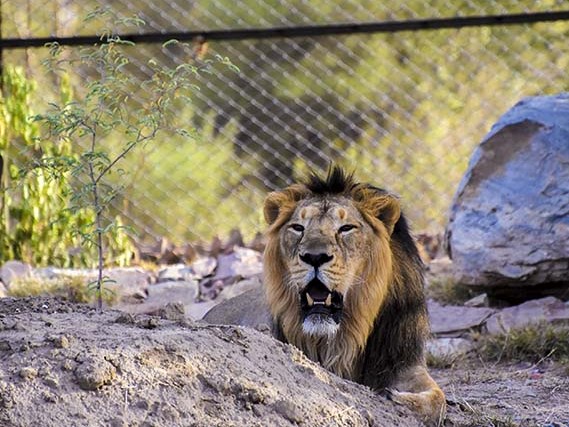 Recently when the Nahargarh Biological Park was inaugurated, the authorities decided that Asiatic Lions needed to be protected. This is going to be the second safari project in the state. Earlier, the leopard safari at Jhalana was opened for tourists that received a mixed response from the public.
However, this lion safari at Nahargarh is expected to gain a more positive feedback owing to the popularity of the place and the number of tourists who visit the place in huge numbers.