India Today Women Summit & Awards 2018 held on 26th September in Jaipur, Rajasthan. It was a-day long event where women talked their hearts and awarded for their exceptional work. During the session 'Swimming Against the Tide: Floating to the Top' which celebrated the women from Rajasthan, eight women were awarded. The awards were given in different fields. Know more.
Smt. Kiran Maheshwari, Minister for Higher and Technical Education, Rajasthan. It is the first time that summit held in Jaipur. The previous editions were held in Mumbai and Delhi. Rajasthan Chief Minister Vasundhara Raje addressed the audience and presented the India Today Woman awards. See the details of the women from Rajasthan who achieved this award.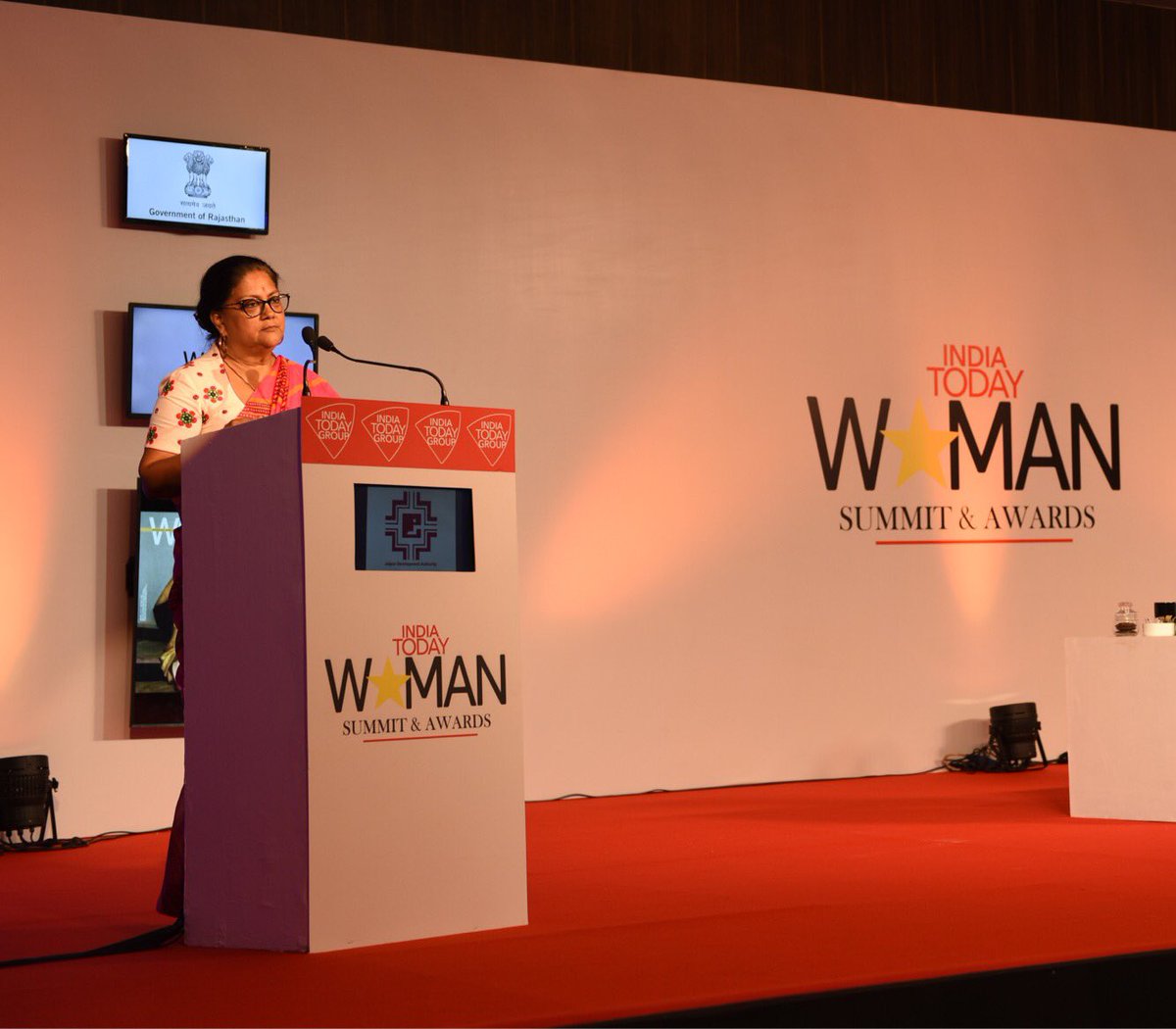 Shalini Pathak is awarded with India Today Woman Award for Sports. Inspector in Rajasthan Police, Shalini is also a part of India's Kabbadi team. For courage and strength, Manju Devi honoured with India Today Woman Award for Courage. She is only woman coolie working at Jaipur Railway Station and raising her children. For India Today Woman Award for Adventure, mother of two teenagers, Asha Jhajharia, is a winner. She climbed the Mount Everest successfully in 2017. India Today Woman Award for Spirit went with Saroj Choudhary. She is an agricultural scientist, who adopted a daughter even before she got married.
Kiyara won India Today Woman Award for Style. She hails from a small town and is working as a model with big brands. India Today Woman Award for Perseverance was given to Rupa Yadav. In spite of being married at an early age, she pursued her studies in medicine. Australian national Samantha Lowe honoured with India Today Woman Award for Entrepreneurship. She is now connected to Rajasthan as she works as an entrepreneur in Jaipur and also owns an Italian-Indian fusion cafe. Shabana Dagar won India Today Woman Award for Culture. She is curator of Dagar archives which represents 500-year-old classical music gharana.