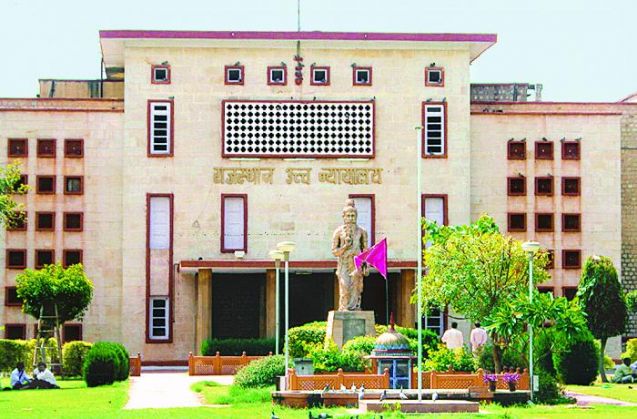 The Rajasthan High Court headed by Justice KS Jhaveri has stated that the strike call by Dr. Ajay Chaudhary and others is unconstitutional and illegal. The court has also stated that the doctors have no right to go on strike and their act is against humanity.
In the proceedings, Dr. Abhinav Sharma who filed the petition on behalf of Govind Kumar Khoda, pointed out that Honorable Supreme Court had given out a landmark judgment in 2003 in a case from Tamil Nadu. As per that judgment, the government employees can't go on strike by putting the society's well being at stake.
Furthermore, he also countered the view of the bench to pay more to the doctors. He presented an argument that if this strike is being considered valid on the basis of work overload then by that logic even the Indian Army should go on strike.
Realizing the seriousness of the situation, the bench directed the state government to comply with the earlier order. As per this order, the government has to ensure that the strikes do not take place. Also, notices are to be sent to all the doctors involved in the strike, directing them to return to work and call off the strike.
As the High Court has now declared the Doctors' strike illegal it's a big development in the case. However, it's still a big question as to who is responsible for the sufferings of the patients who were denied treatment owing to the strikes. Is a doctor's agitation more valuable than the well being of a human being?