The Union Environment Ministry's Forest Advisory Committee has finally cleared the Kolana Airstrip project. Under this, a proposal has been made by Rajasthan government to divert 120 hectares of forest land for the expansion of Kolana Airstrip by increasing the length of the runway from the current 1700 meters to 3,000 meters.
This would allow landing of bigger commercial aircraft and the airstrip would be converted into a full-fledged airport. The proposed airport would follow international standards and the anticipated cost of the project is INR 164 Crores. It would also boost intra-state connectivity thereby leading to multiple benefits in terms of easing investment and tourism.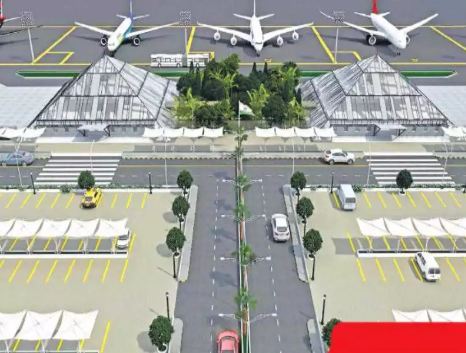 Image Courtesy: Times of India
Even though the necessary directives had been given in 2016, the project could not be started because the government had to get clearance from the forest department. Now that the FAC has given necessary clearances, the project will be carried out in two phases. Earlier, the deadline was August 2018 but since the project got delayed, the project could go on for a little bit longer.
One of the main reasons for the delay in the project was the proximity of Mukundra Hill Tiger Reserve to the airstrip. As per the Environment Protection Act 1986, there should be no 'damaging activity' within 10 km radius of an Eco Sensitive Zone. However, the government argued that having an operational airport in the Jhalawar Kota region would ensure air connectivity that would, in turn, ease investments, tourism, and employment generation.
The FAC has imposed several conditions while giving its nod to the project. In lieu of the clearance, the state government is required to plant at least 1000 plants per hectare at another suitable piece of land. An additional 25% compensatory afforestation penalty has been imposed on the govt for soil and moisture conservation. Also, the diverted land couldn't be used for building shops, parks, residential buildings, and recreational centers.