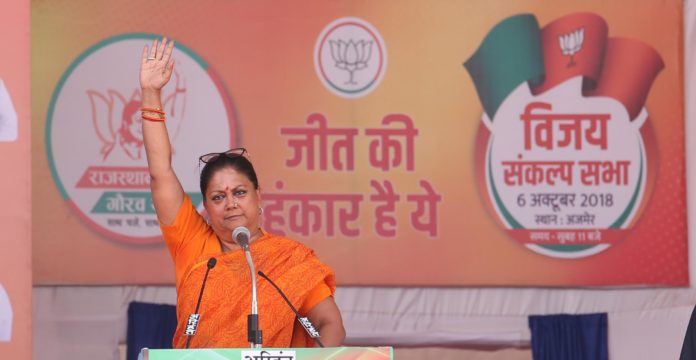 The Chief Minister Vasundhara Raje has made another announcement for farmers' welfare during 'Vijay Sankalp' sabha in Ajmer on Saturday. The government will give free electricity up to Rs 10,000 to the general farmers.
Addressing the public meeting, in the presence of the prime minister Narendra Modi, CM Raje listed the achievement and work done by the Rajasthan government. She also thanked the PM and central government for extending its support.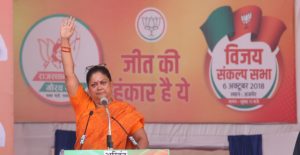 According to the announcement, more than 12 Lakh farmers of the state will receive free electricity for a year on their agriculture connection. The scheme will be effective from November 2018 billing month for the general category rural farmers.
It is noticeable that this benefit will be available in the form of grants through Direct Benefit transfer (DBT).
How farmers can extract the benefits?
At first, the farmers will have to pay the bill. After that Rajasthan Energy Department will deposit a maximum amount of Rs 833 per month in their bank accounts.
The government will bear up to Rs 10,000 bill amount for the categorized general farmers living in the rural areas. The government will pay this amount to in the form of grants through direct benefit transfer.
The energy department has already issued orders to the power distribution companies in Jaipur, Jodhpur, and Ajmer.
CM Raje's work for the farmers
Addressing the PM she Raje said, 'I came to you for the farmers and instead of the 50% level of considered crop damage for the waiver you reduced it to 35%. Further, CM Raje thanked the central government for signing the MoU for Easter Canal Project and Yamuna water project in the state.
CM Raje said that both the projects were much awaited in the state because after Indira Gandhi Lift there was no initiative by the former Congress government. Eastern districts of Rajasthan need water sources for drinking and irrigation.
CM further expressed her hopes that the ECP will be completed soon to supply water to the 13 districts.
Read more: राजस्थान के लोगों ने आज प्रदेश के उज्वल भविष्य की हस्तरेखा लिख दी है: नरेंद्र मोदी