In a press conference held recently, Minister for Petroleum and Natural Gas Dharmendra Pradhan talked about the reworked Barmer refinery and revealed that the state government is going to save INR 40,000 Crores on the project. The refinery deal between state-owned Hindustan Petroleum Corp (HPCL) and the government has turned out to be a better deal than the MoU signed by the Congress-led government in 2013.
Under the Vasundhara Raje-led government, a new MoU has been signed which has brought down the cost incurred by the state from INR 56,000 Crores to around INR 16,000 Crores. This implies a significant amount of savings worth INR 40,000 Crores. Also, the Internal Rate of Return (IRR) has gone up to 12% as opposed to the earlier rate of 6%.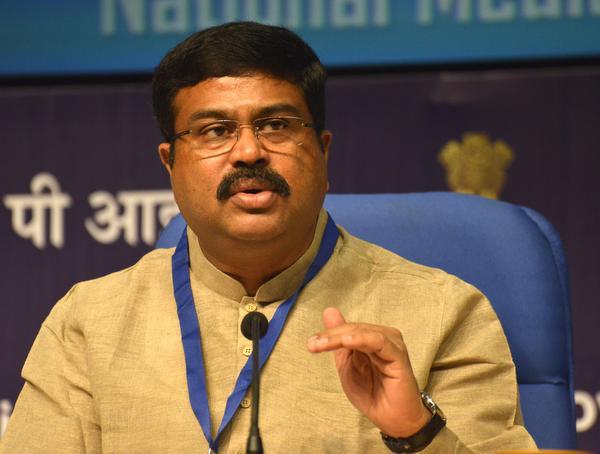 Minister for Petroleum and Natural Gas Dharmendra Pradhan
In a separate statement issued by the ministry, the ministry has issued a statement mentioning that the Barmer refinery will be providing indirect employment to 40,000 people at the peak of its construction and direct jobs to 1,000 persons.
Further, the minister also responded to the allegations of former CM Ashok Gehlot who had criticized the entire agenda of PM Modi laying the foundation stone for the refinery. Gehlot had claimed that the proposal was just a political stunt to which Pradhan responded that the earlier deal was unfavorable and hence the government had to re-work the proposal which could favor both the state and HPCL.
Talking more about the refinery he said that the 9 Million Tonne Per Annum (MMTPA) refinery is going to be India's first Greenfield integrated refinery with a petrochemical complex. It will produce BS-VI compliant fuel and will be operational by 2022-23. While 2.5 Million Tonne crude oil will be sourced from Barmer oil fields, the rest of the 6.5 Million Tonne will be procured from international crude imports and other local sources through a pipeline from Gujarat coast.