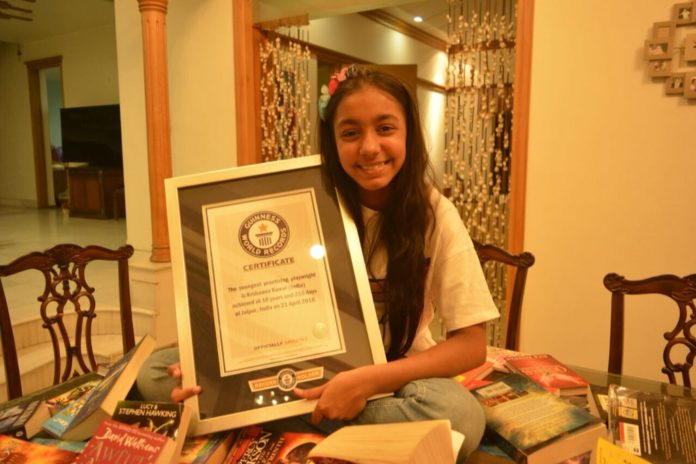 A 10-year old girl from Jaipur named Krshaana Rawat has been recognized as the world's youngest practicing playwright by the Guinness Book of World Records. She is a student of Class 6 and like many other young girls, she loves fairytales and the fiction world.
The talented 10-year old lad has written an entire play titled Mystical Magical Adventures-The Lost Key. The play was staged recently in the city that led her to win the prestigious title and a place in the Guinness World Records.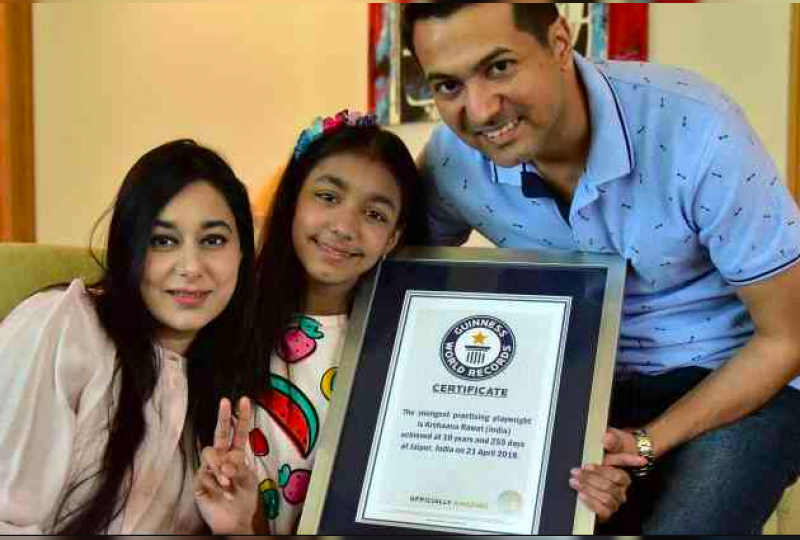 Krshaana Rawat posing with her parents (Courtesy: Shortpedia)
It's a fantasy fiction that narrates the story of a girl named Tinky who is transported to a different world. There she has to rescue a kidnapped fairy while searching for some lost key. The 80-minute running play took 6 months to be conceptualized and details every character's backstory. Krshaana also made a map of the mystical land with the help of her friends.
As per the media reports, she was just 4 years old when she started reading fiction. By the age of 8, she started writing short stories with the support from her mother Shreya who happens to be a theatre artist.
Explaining as to how she got on to writing she told that she wanted her mother to go back to theatre work as she had taken a break to take care of Krshaana. But Mrs. Shreya insisted her daughter that she would only go back to the theatre if she wrote a story. Consequently, Krshaana wrote a story at the age of 8 and recently she developed it into a play.
The young girl is an ardent fan of fiction and loved to read books by JK Rowling, David Williams, and Rick Riordan. She is fascinated by the world of fiction, particularly the adventures of Harry Potter that inspire her.
While Mrs. Shreya Rawat is quite thrilled and overwhelmed by her daughter's achievement, Krshaana on the other hand, says that she feels weird when even strangers congratulate her on her achievement.