Having 12 agro-climatic zones and geographically diverse soil, Rajasthan shows incredible diversity when it comes to agriculture. The vibrant, energetic farm sector in Rajasthan embraced best global practices and latest technological innovations to boost productivity. The state worked in collaboration with other progressive nations, such as Israel, Nigeria, Australia, Japan, Iran, Singapore, Netherlands and Kazakhstan. Consequently, Rajasthan farmers received exposure and seized newer opportunities to set commendable landmarks in the farming sector.
Within three-four years, the state witnessed tremendous progress and left behind many agriculturally dominant states in this race. Sadly, the world is unacquainted with the true agricultural potential of Rajasthan, which is why we visited GRAM 2017 – the second successful sequel of global Rajasthan agritech meet in Kota this year. From smart farms to jajams, auditoriums, exhibition area and animal farms, we picked up surprising facts about Rajasthan that we bet you never heard of!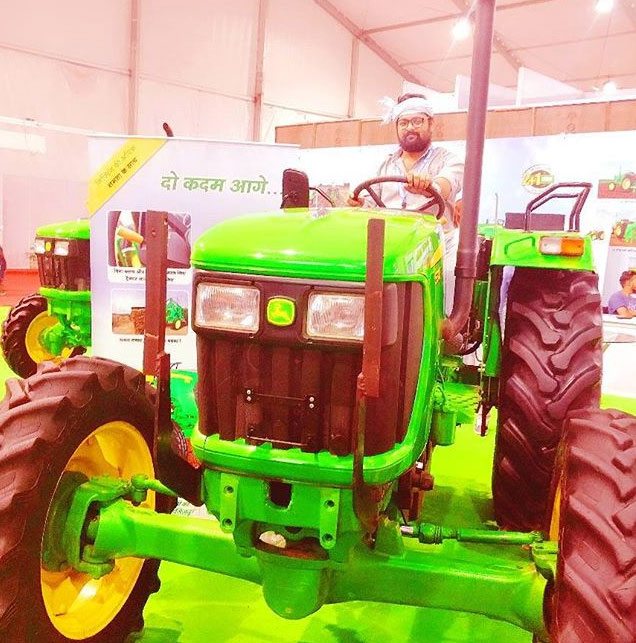 Here's what we learnt at Kota GRAM 2017
Rajasthan ranks first in production of coriander, fenugreek, carom seeds, mustard, Guar, Henna, Isabgol and wool.
Producing lentils, seed spices and pulses in surplus amounts, the state ranks second in production of cumin, gram (chickpea) and coarse cereals. In terms of oilseeds, pulses and Soybean, it ranks third.
After Gujarat, which has its roots anchored firmly in animal husbandry, Rajasthan is the 2nd largest producer of milk in India. It's probably because the desert state contributes to 11% of the country's total livestock.
Rajasthan is the only state that adopted innovative techniques in producing olive, pomegranate, date palms, Jojoba and citrus fruits. Regardless of its intense, dry climate, all sorts of crops grow in Rajasthan.
The Hadouti region comprising of Jhalawar, Kota, Baran and Bundi spreads over an area of 24,278.5 square kilometres. It contributes 7% of the total agricultural land in Rajasthan and contributes 13% of agricultural labourers in the state. The total GSDP of this region is Rs 35,572 crores per year.
Rajasthan is third most farmer-friendly state in India. With 2600 custom hiring centres (CHCs), digital mandis and thousands of e-mitra centres in state, Rajasthan farmers are well-versed with online technologies.
In last 3-4 years, Rajasthan witnessed tremendous improvement in specific sectors. The number of shade net houses and greenhouses boosted by 42%, horticulture production increased by 41% and pomegranate cultivation boosted by 164%, with the help of modern agricultural technologies.
Realising the importance of organic foods, the state switched from chemical to herbal technologies in agriculture. 11 districts in Rajasthan are "100% organic". They grow crops and plants by means of organically produced manures and biofertilizers.
Kota: The education city of India is the leading producer of soybean, paddy, maize, gram, mustard, wheat, pulses, paddy, urad, masur, soybean, oilseeds, sweet potato, maize, rapeseed, oranges and olives. The district is currently exploring new possibilities in agriculture.
Kota has 5 agro-export zones, 1 agro food park at Ranpur, 8 cold storages and 16 well-developed mandis that make it a favourable ground for experimentation.
Knowing all these facts, Rajasthan government organised GRAM Kota 2017 to explore better prospects in agriculture. In case you missed the first day of GRAM, don't forget to visit RAC ground on second and third day.