Rajasthan government's water conservation campaign introduced with the name- Mukhya Mantri Jal Swavlamban Abhiyan has started showing positive changes in the state. Unveiled with the intention of curbing the issue of water scarcity, the campaign is apparently turning into a boon, particularly for the rural areas. Here is the proof as to how a small village Tulsan in the Baran district is benefiting from the program.
Under the MJSA, around 11,590 cubic meter water reservoir will be stored in the percolation tank of the village. This storage is going to facilitate the villagers to avail drinking water throughout the summer. Not only the stored water can be utilized for grassland development, but it is also increasing the groundwater level.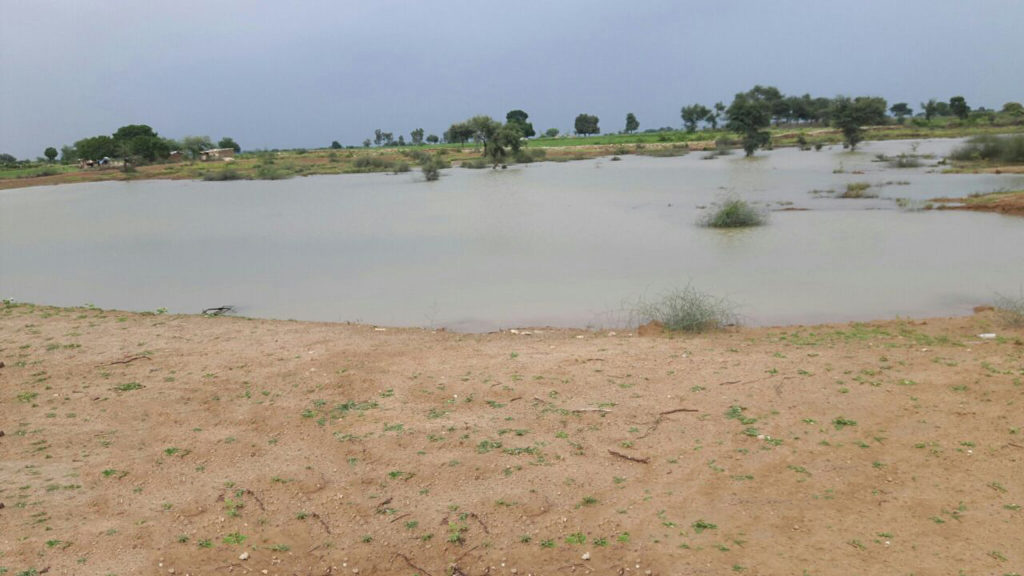 Water Stored in the Percolation Tank built in Tulsan Village
According to the District Collector DR S.P. Singh, the percolation tank in Tulsan has been developed by the Watershed Development and Earth Conservation incurred at the cost of INR 1,35,000. Owing to this storage, in spite of the normal rainfall, cattle development will be facilitated. Also, animals will have access to an adequate amount of drinking water and the rise in water level will give way to lush green vegetation.
Through this campaign, the district authorities have been able to execute the FOUR Water Concept introduced by CM Vasundhara Raje. This will have far-reaching consequences in the government's vision of making the state self-dependant with respect to its requirement for water.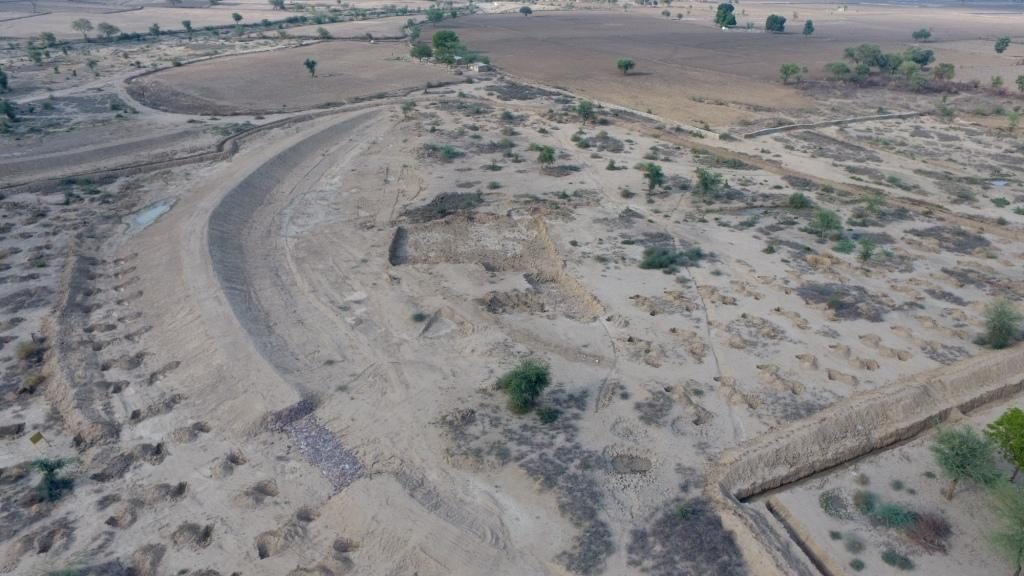 Drone View of Tulsan
Rainwater Harvesting in the Percolation Tank
According to the Superintendent Engineer of Water Development and Geo-Protection Department Mr. Mukesh Shukla, the level of groundwater level in the Kotri area is 88 metres deep. This amount of water was not enough to meet the farming and cattle needs. However, the construction of the tank has led to an increase in the groundwater level, which is likely to solve all the water crisis of the area.
Four Water Concept in the District
Under the Mukhya Mantri Jal Swavlamban Abhiyan, works of water conservation and geological conservation are being carried out on the basis of the Four Water Concept. Under this concept, rainwater, surface water, soil water, and groundwater have been included.
The technique starts from the ridgeline and makes way to the bottom, focusing on the rainwater, soil water, groundwater and surface water, respectively. At the first level stream, mini percolation tanks and below it, the SGPT and STP are constructed.
At the end of the steep slopes of the mountain, deep trenches are built to reduce the flow of water. In addition, low depth gap is made in the low slope areas. This keeps the ground intact with moisture.