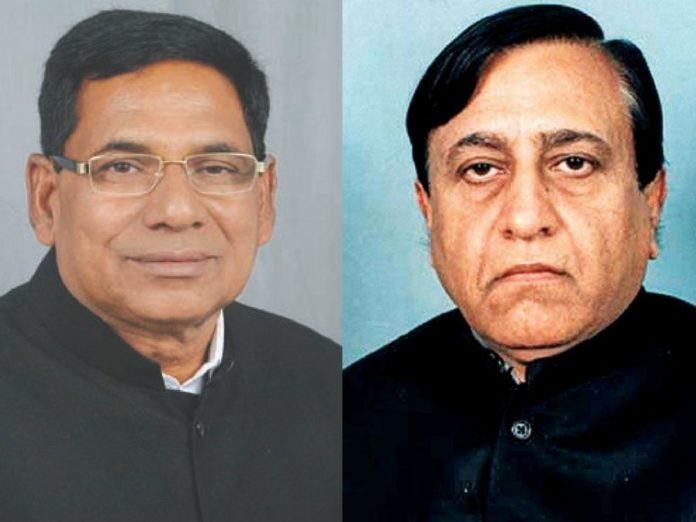 The battle has almost begun in Rajasthan. The lands of Alwar and Ajmer are prepping up for its by-poll elections in January end this year.
The Ajmer and Alwar by-poll elections will be a game changer for both the political parties namely BJP and Congress. BJP which currently holds 14 assembly constituencies in Ajmer and Alwar Lok Sabha seats is going to give a taxing battle to Congress who only hold 2 seats in the same.
Alwar by-polls: A litmus test for Congress and BJP
Congress partymen filed their nominations on Monday in Alwar in the presence of former Chief Minister Ashok Gehlot and senior leader CP Joshi.
On the day of nominations, debutante Sachin Pilot said, "All our senior leaders in campaign mode means we are contesting these polls to win."
Ashok Gehlot who is already bearing the brunt of a massive loss in his heart owing to the Gujarat elections is now taking these elections quite seriously.
Alwar by-poll elections: What party chiefs had to say?
"BJP is indulging in politics of hatred and violence here too. But like Rahul Gandhi said in Gujarat, we will follow the same pattern here and do politics of love and compassion to win all the three bypolls," Pilot added.
Contrastingly, Rajasthan BJP chief Ashok Parnami said that Congress doesn't even stand a chance in these elections. "There's no anti-incumbency. We will win all three seats with bigger margins. Just in April, we swept the Dholpur assembly bypoll, a seat which was not even held by us previously," he said.
Candidates for Alwar by-poll elections
Rajasthan Labour Minister Dr Jaswant Singh Yadav filed his nomination for Alwar Lok Sabha constituency as the BJP candidate.
Dr Karan Singh Yadav filed his nomination for the Ajmer bypoll as the Congress candidate. The two candidates have been MP's from Alwar and will now stage a battle.
Bypolls in Alwar Lok Sabha along with Ajmer and Mandalgarh Assembly constituency will be held on January 29. Well, who bags the Alwar seat still remains to be seen.