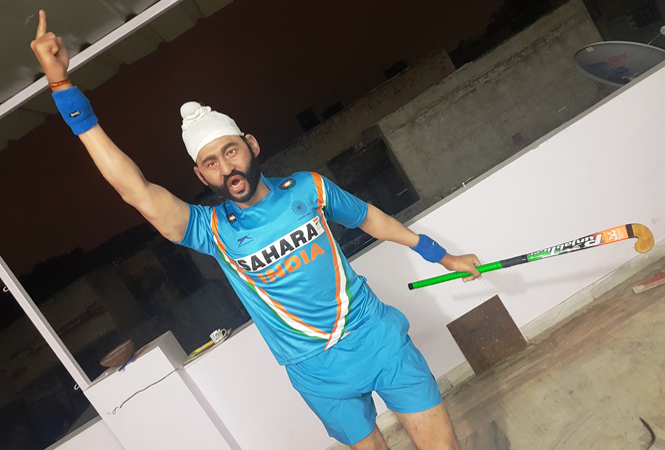 Sandeep Singh, the professional Indian hockey player and former captain of the Indian national team, got a wax statue displayed in Jaipur Wax Museum. Sandeep Singh has become the first hockey player to have statue in this wax museum. This is a great honour for any hockey player. Finally, his statue is installed at the museum and is out for the first look. Also known as Flicker Singh, he drags at the speed of 145km/hour.
Talking about the statue, it is 48kg. Keshav and Rajiv Subba and their team have completed his 6 feet tall statue in four months. The team has worked efficiently to throw life into the statue. On the installation of statue, wax museum authorities said that his life journey is inspiring. After being hit by bullet and suffered paralytic attack, he had come back to field in year 2008.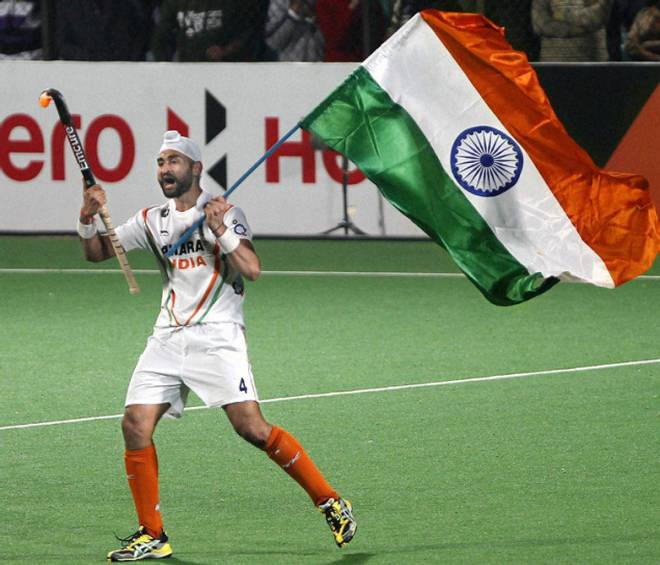 In fact, 'Soorma', a biopic on Sandeep Singh's life have been made featuring singer-actor Diljit Dosanjh in the role of Sandeep. The movie was released on 13th July, 2018. After watching this movie, people will definitely love to see his statue.
Know more about Jaipur Wax Museum
Jaipur Wax Museum is situated in the premises of Nahargarh Fort. In this museum, there are wax and silicon statues of people who have written history in their respective field with their talent and have been considered as icon for the society. This is one-of-the-kind is a unique tourist destination in the state of Rajasthan.