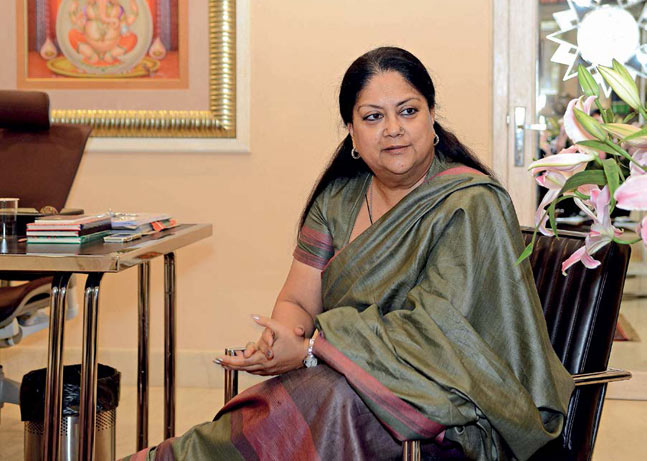 Health is directly related to the overall growth and economic development of a nation. Investment in the health sector ensures a healthy man power for which, the government needs to ensure that the basic health facilities like hospitals, beds, doctors, nurses, a good pharmaceutical industry etc are easily made available to its citizens.
At times, Rajasthan falls short of specialized medical facilities in government hospital, such as audiometry and speech therapy, central oxygen and central suction systems, disaster trolleys and crash carts. Specialized medical care units like anesthesia, gynecology and obstetrics are inaccessible to the people living in rural areas.  Mere presence of health infrastructure is not enough; it should be accessible to everyone.
Private sector is a better performer in health care sector. Therefore, it's essential for government to promote public healthcare sector to promote it.
Over these years, both the central and the state government have put in rigorous efforts to boost India's medical and healthcare industry at all levels.  Many government hospitals have been set up in rural areas, trained medical and Para- medical professionals have been appointed in government hospitals and the number of hospitals and dispensaries have grown in a span of three years.
Taking all this into consideration, medical education minister Kalicharan  Saraf  seeks the Center's permission for opening 5 new medical colleges for Rajasthan students in the coming academic year 2017-18.
If all goes well, these 5 new medical colleges will be set up in Bhilwara, Pali, Bhartapur, Churu and Dungarpur. These medical colleges hopefully, will commence their operations from 1 July. Total 100 MBBS students will be admitted in each college.
To fulfill this purpose, the government has conducted interviews this April in an attempt to recruit qualified faculty members in clinical and non-clinical branches. Also, the department has created posts for professor, assistant professor and senior demonstrator in these colleges.
Considering these latest developments, we're hopeful that the existing health scenario will change. The government needs to come up with more investment-friendly policies and better infrastructure to ensure sound health for all.