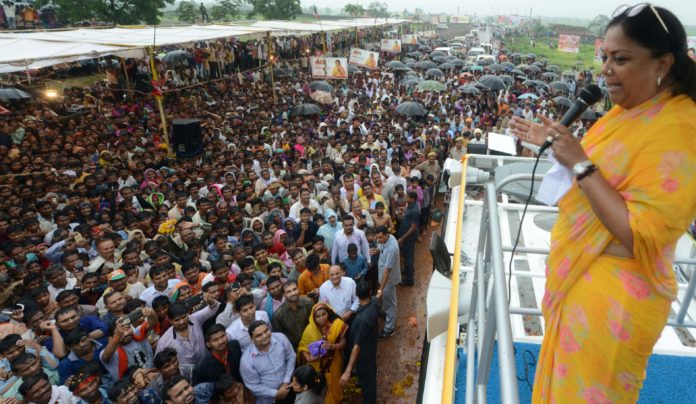 Chief Minister Vasundhara Raje urged people to protect woman-empowering Bhamashah scheme as Congress possesses an evil dream to stop it. CM Raje addressed in Pratapgarh on Wednesday during Rajasthan Gaurav Yatra's halt in the area.
Chief Minister said, 'Congress ministers say that we will crush the Bhamashah card. They say we'll cease the Bhamashah scheme. Congress wants to stop this scheme which is dedicated to woman empowerment and made women head of the family and self-dependent.' CM further asked, 'Do you want this scheme to stop?' 'If not, then don't let those people who want women to empower.' CM urged.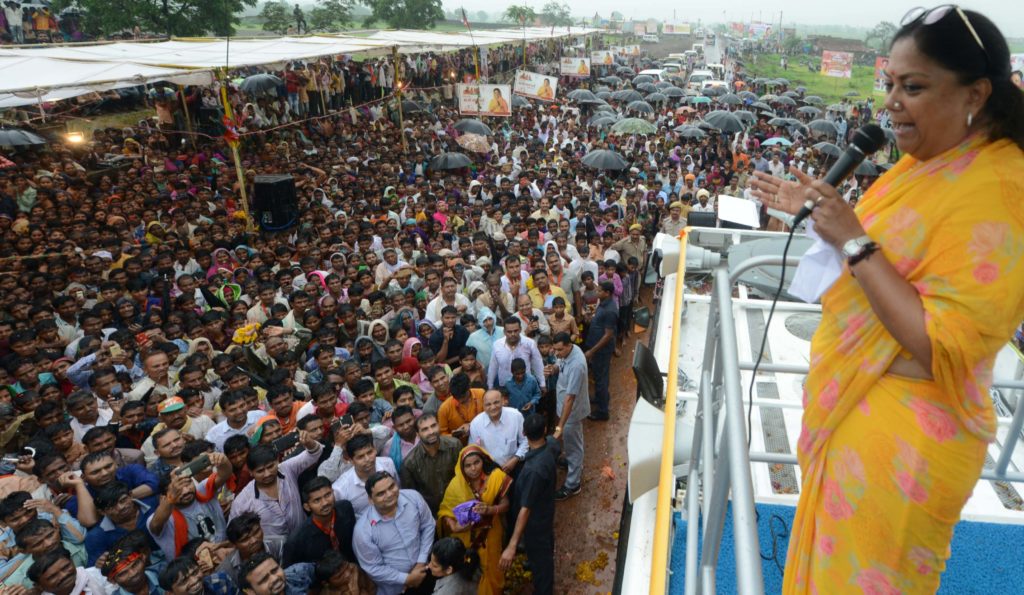 CM Raje's Rath in Dhaiyawad, Pratapgarh
'We deposited cent percent allotted money to the deserving people, ended corruption, and saved many lives, now Congress leaders want to stop the scheme.' CM Raje precipitated the opposition. Raje addressed all the female
supporters asking if they want this scheme to be stopped by Congress party? All the females and even males waved their hands and raised the voice in decline.
CM Raje further asked, 'Would you let them win who want to cease Bhamashah scheme, which provides medical help worth INR 30 thousand to INR 3 Lac?' People shouted 'NO' in the chorus. Rajasthan Chief Ministers Gaurav Yatra has been receiving this kind of positive and supportive response since day one. Raje looks forward to a thumping victory in the state yet again.