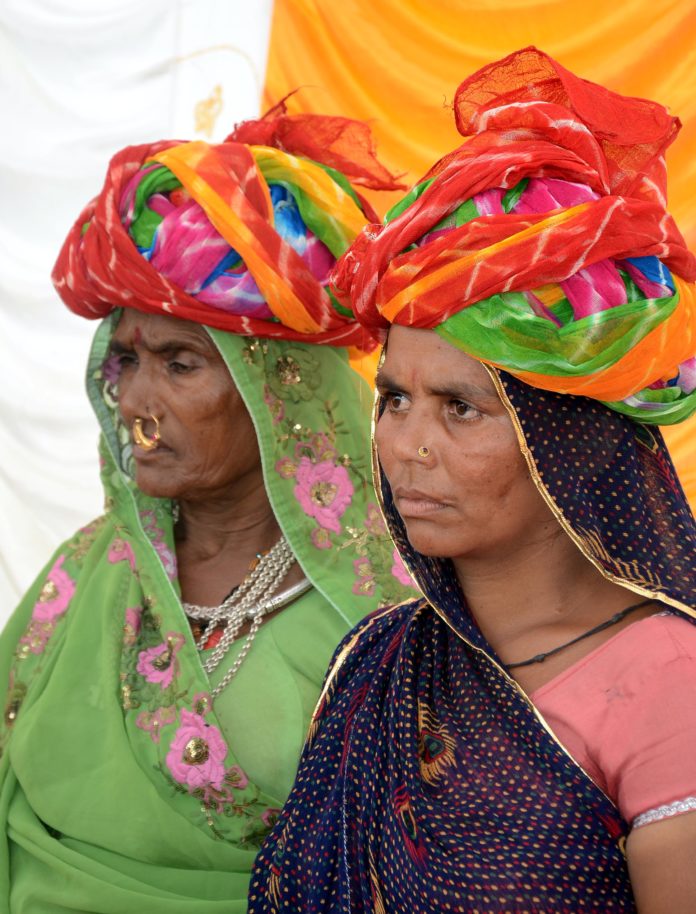 Rajasthan Chief Minister Vasundhara Raje was in the tribal area for the 5 days of her 'Gaurav Yatra.' CM Raje received an enormous amount of love from Vagad people. Raje has been working for the tribes of Vagad region in
parallel to overall state development. Raje considers that these people were left on the margin by the former government.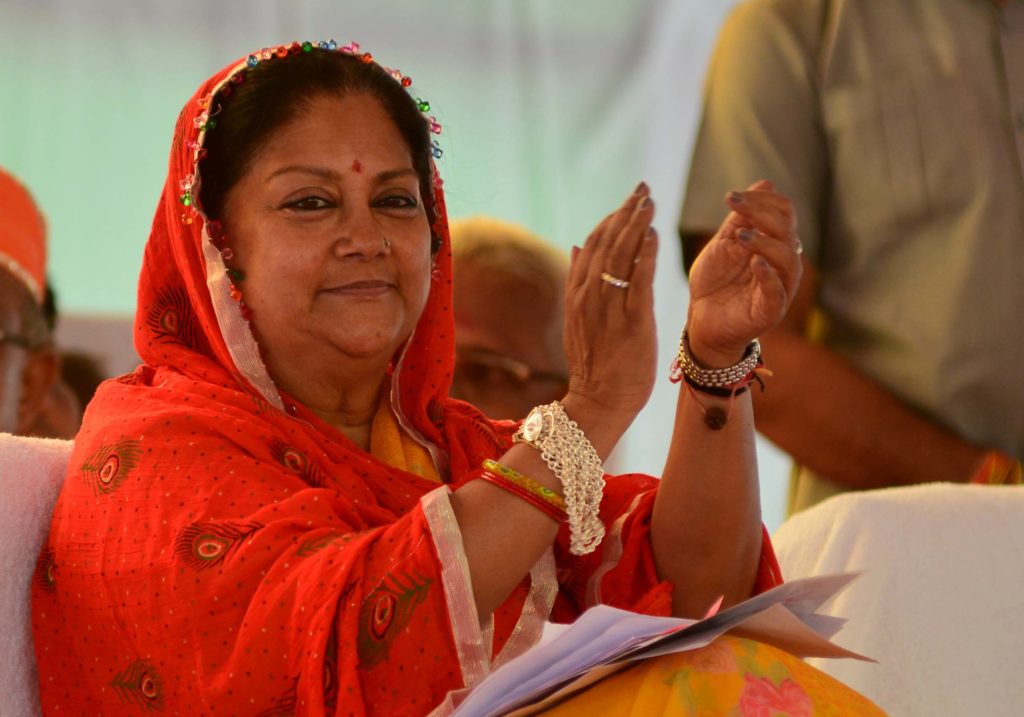 CM receives a warm welcome from supporters in Ghatol, Banswara
On the 5th Day of Rajasthan Gaurav Yatra, while addressing the people in Ghatol, Banswara, CM Raje declared that the government will celebrate August 9 as 'Vishva Aadivasi Kalyan Diwas' for the first time and the day will be a holiday. CM Raje said to people that you will get invitations to join the celebration. 'You are going to enjoy various sports like tug of war, running, jumping and many more' CM further added.
Vagad region has the maximum number of tribes in Rajasthan so CM Raje rightly utilized the chance to make this announcement. Raje heartily accepted traditional tribal welcome by receiving Chunari, Pagdi, bow and
arrow every time she stopped to address people in this region.
On 'Vishva Aadivasi Diwas', cultural programs will be held along with exhibitions, literature, tribal art presentations and tribal sports activities. The celebration is expected to help to push tourism a step forward. Vishva Aadivasi Diwas is already being celebrated in some states amidst some controversy.
Meanwhile, Bhawani Singh Detha, Commissioner of tribal area development, stated that the day will be celebrated in every panchayat of all the tribal districts. 'CM Raje will be the chief guest for the district level program in Pratapgarh on Thursday. On the other front, divisional commissioner Vishnucharan Malik held a collector meeting in the divisional office, Udaipur, to check on the preparations.