Considered as the incarnations of Lord Shiva, Veer Tejaji is worshipped in the state of Rajasthan. Veer Tejaji is deity in rural Rajasthan. He is considered the super natural power born as common man. He was the man who had sacrificed everything in order to maintain tribal conceptions of honour. Teja ji helped in formation of society and had given a shape to it. On the occasion of his birthday and nirvana, a grand fair is being organized in rural Rajasthan. Tejaji was born in Kharnal village(Nagaur district) and died on Bhadrapadra Shukla Dashmi due to snake bite. This year, Nirvana day of Veer Tejaji falls on 19th September. Know more.
On Bhadrapadra Shukla Dashmi, Nirvana day of Veer Tejaji is observed. From Dashmi to Poornima, animal fair is being held every year. This fair is organized at Ramdeora of Jaislamer and Parbatsar of Nagaur district in Rajasthan. People gathered in huge number to attend this fair. They offered flowers and sweets to deity and seeks his blessings.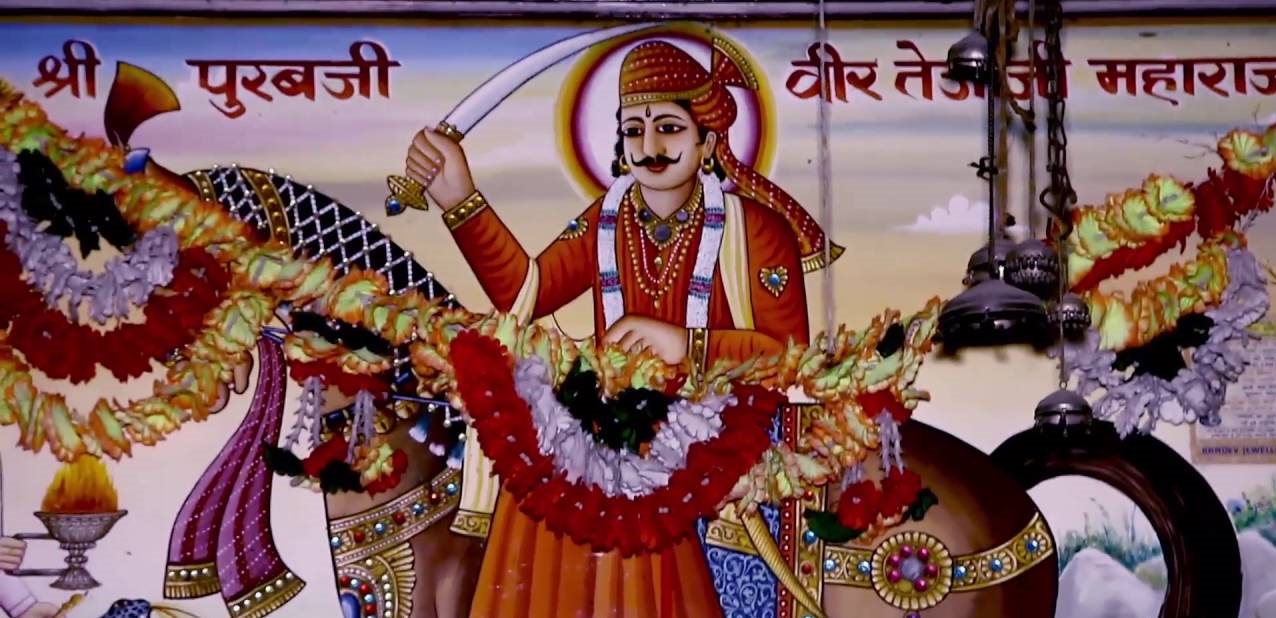 Significance and History of praying to Veer Tejaji
It is believed that due to blessings of Veer Tejaji, the poison of snake gets ineffective. The people bitten by snakes get cured on praying to Tejaji. People suffering from snake bite and insect bite have been tied thread during this fair.
As per the mythology, he was going to bring his wife from her parents' house. On the way, a lady requested him to save her cows. Meanwhile, a snake comes to bite him but he asked snake to give him some time to save cows and then he himself would come back. Tejaji kept his promise and came back to snake to get himself bitten. Snake bit him on his tongue. Since, then he has been worshipped as a protector from snakes.