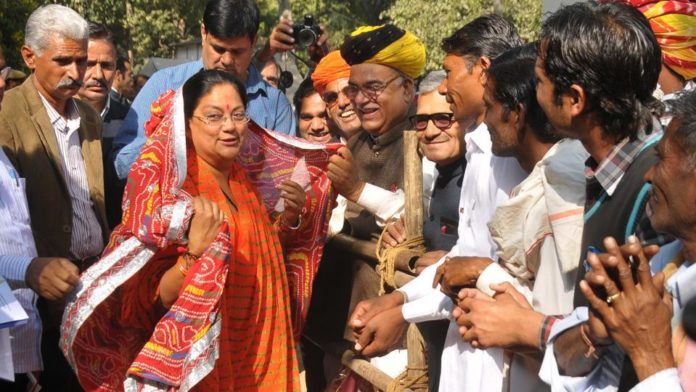 Today, Chief Minister of Rajasthan Vasundhara Raje starts her ambitious 40-day Rajasthan Gaurav Yatra. This yatra aims at winning the upcoming Rajasthan Assembly Polls 2018. This yatra has begun from Charbhuja Nath temple in Rajsamand, Udaipur. This yatra began soon after the BJP National President Amit Shah waved the flag. Know more.
The yatra which begins at Rajsamand, will end at Pushkar, Ajmer on 30th September. PM Narendra Modi is likely to attend the conclusion of yatra. On the day of start, Raje and Amit Shah will address the public at J K stadium in Rajsamand. During this 40-day yatra, she will cover 7 divisions of Rajasthan. She will be addressing atleast 135 public meetings during this yatra.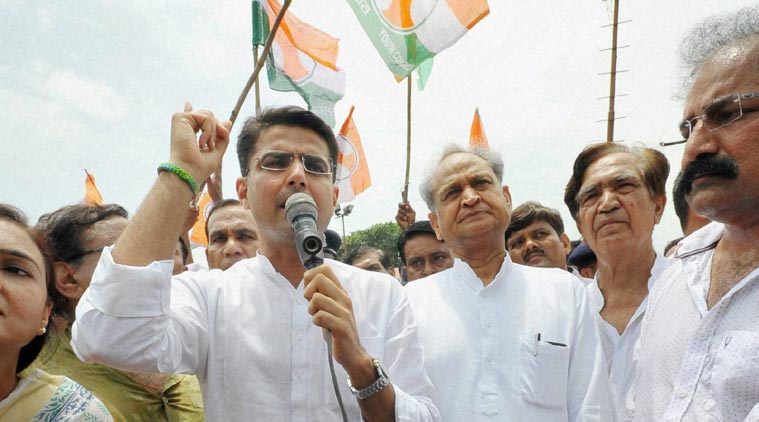 Congress slam Rajasthan Gaurav Yatra
On this yatra, the opposition has raised many questions. They called it a pre-poll strategy to mislead people. In the political strife, Congress general secretary Ashok Gehlot said that Raje government was trying to hide its failures by undertaking this yatra. While, Rajasthan state head of Congress, Sachin Pilot, said that he would ask 40 questions every day during 40-day yatra.
It is the third time that smt. Vasundhara Raje began this yatra from Charbhuja tmple. During this yatra, 165 out of 200 constituencies of the state will be covered. Apart from Raje, Rajasthan Home Minister Gulab Chand Kataria and MLA Ashok Parnami will also be part of the yatra.