Rajasthan's CM Vasundhara Raje has resumed her 6000-km yatra today. It is the second phase of the yatra "Rajasthan Gaurav Yatra" which will be starting from Jodhpur division. Although the second phase of yatra was scheduled from Bharatpur division on August 16. It was postponed previously due to death of former PM Atal Bihari Vajpayee.
Details of Jodhpur division yatra
CM Raje began her Gaurav yatra from Udaipur division on 4th August and ended it on 10th August. Talking about the second phase of the yatra, it will be held on 24th and 25th of August then there will be break of three days. This yatra of Jodhpur division will again start from August 29 and continued till September 2. In this phase, CM will travel 1,285 km covering 33 assembly areas. In Jodhpur division, Vasundhara Raje will travel through Jaisalmer, Jodhpur, Pali, Sirohi, Jalore and Barmer. Overall, 20 public gatherings will be organized. CM Raje will start the yatra by offering prayers at Ramdeora temple situated in Pokhran. Later, she will address a public gathering.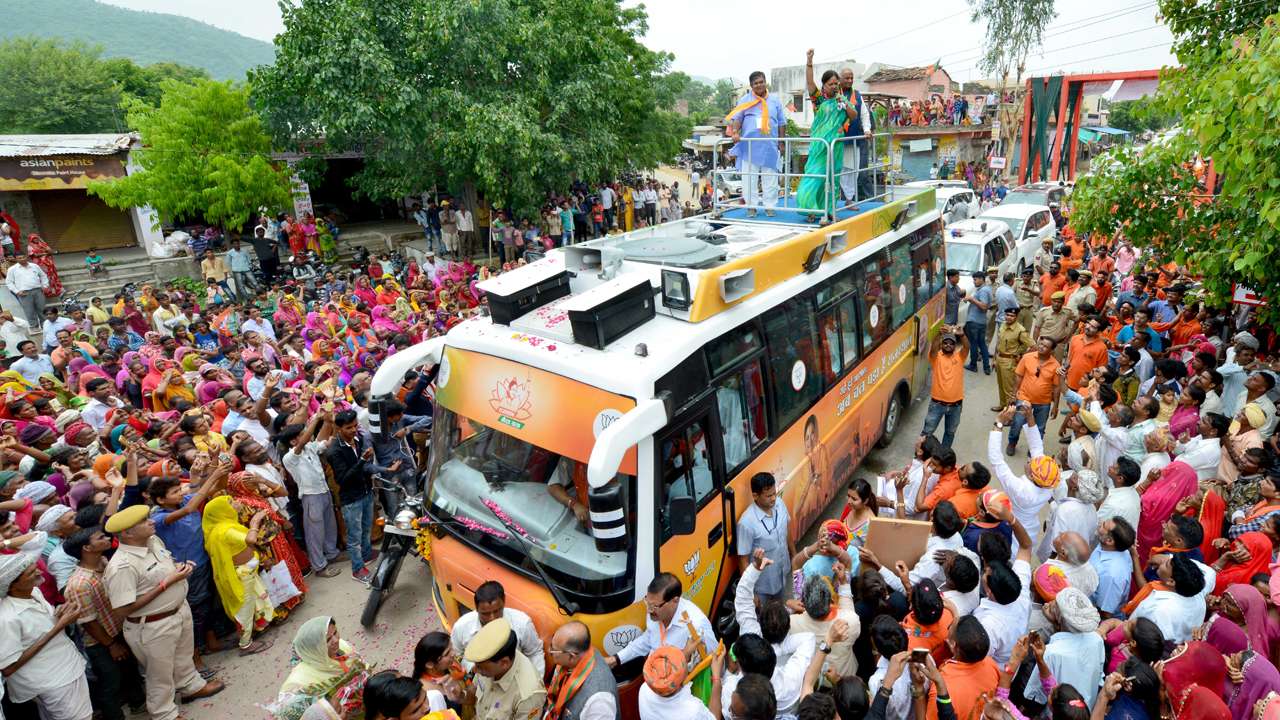 It is the third time that Vasundhara Raje is doing this yatra. Previously, she had done these yatra with different names. Rajasthan Gaurav Yatra is being carried out to come closer to common public. It also aimed at identifying how far the schemes of state and central government benefitted people of Rajasthan.