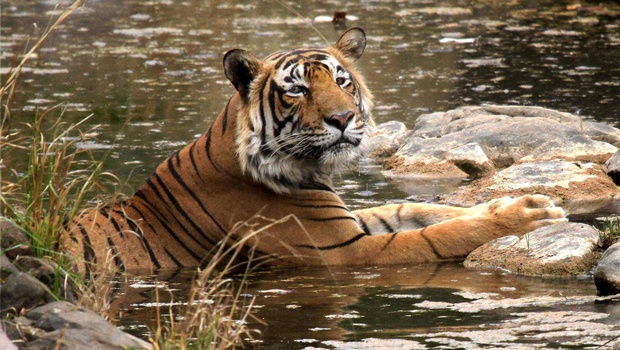 Recent reports suggest that the tiger population is rising in the state of Rajasthan. With the birth of 28 cubs born in the last two years, the wildlife officials confirmed that tiger population has gone up in the state. According to Rajasthan's Chief Wildlife Warden (CHLW) G.V Reddy, 25 cubs were born in Ranthambore while 3 were born in Sariska Tiger Reserve from 2016 to 2018.
These figures have come out as a sign of achievement for the department and have also boosted their morale, especially in a scenario when so many of the tigers have died lately because of natural and anthropogenic causes in Sariska.
Currently, there are 85 tigers in Rajasthan out of which 70 are in Ranthambore while 14 are in Sariska and 1 that has been recently shifted to Mukundra Hills Tiger Reserve. As per the Ranthambore National Park Field Director, this growth in the Tigers' population has been possible because of the rehabilitation of villagers living in forest areas. Besides, measures have also been taken to curb illegal activities like poaching and the prey base has also been increased.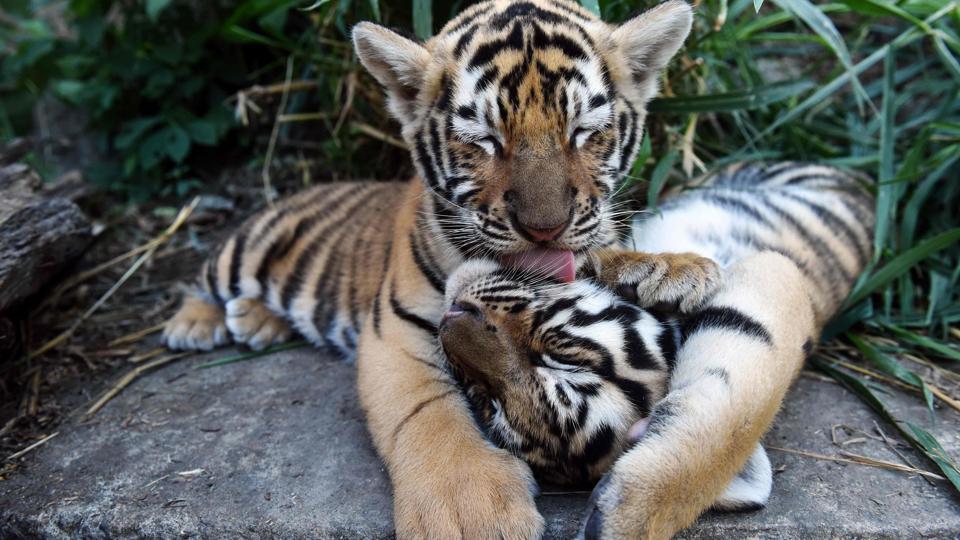 Tiger cubs in Ranthambore National Park (Image Courtesy: Hindustan Time)
Back in April, in a meeting conducted by the Standing Committee of State Board for Wildlife, several recommendations were made in the interest of the big cats.
Acting upon these, the Tigers have been fitted with highly advanced GPS-enabled radio collars as the outgoing ones were not efficient enough to trace the location of the tigers. Besides, villagers residing in tiger reserves' periphery are being relocated and round the clock monitoring of the big cats is being carried out.