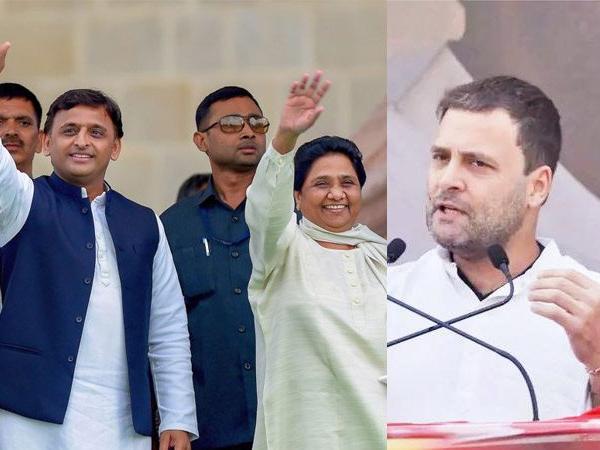 Rivals turned partners-in-polls Akhilesh Yadav and Mayawati have announced their alliance to take on larger parties in the national election due by May. The Congress will not be a part of the alliance. After the SP-BSP tie-up, They literally said that there was no "real gain" from any tie-up with Rahul Gandhi's party!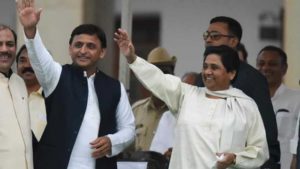 There is not much benefit to us from allying with the Congress. We have decided that we will not tie up with a party like Congress "across" the country where they can't transfer votes to us.' Said BSP supremo Mayawati.
Clearly, with these words, Mayawati has shut the doors on the Congress's face weeks after reluctantly supporting it in Rajasthan and Madhya Pradesh. In December polls Congress was lacking one vote to claim the majority, them Mayawati offered a seat and made the Congress' 99 a 100. But this SP-BSP tie-up may spoil the Majority Dream of Congress.
Ramgarh Polls will be a nail-biting event
The Congress won the battle for supremacy in Rajasthan last month, but the war is far from over. It managed to breach the majority mark of 100 seats to form the state government with the support of Ajit Singh's Rashtriya Lok Dal, with which it was in a pre-poll alliance, but the support of Mayawati's Bahujan Samaj Party (BSP) and independents remains crucial for the Ashok Gehlot government.
On the other hand, Ramgarh will go to the polls on January 28, and the results announced two days later. It could not be held along with the other 199 constituencies in the state last year due to a fatal heart attack suffered by BSP candidate Laxman Singh.
However, the BSP – which has six legislators in the state assembly – doesn't exactly want it to be a cakewalk for the Congress. It has decided to field Jagat Singh, the son of former External Affairs Minister Natwar Singh, against the Congress in Ramgarh.
Akhilesh Yadav's Samajwadi Party and Mayawati's Bahujan Samaj Party will contest "50:50" or 38 seats each in Uttar Pradesh.
Read more: अगर आज भी राहुल गांधी को युवा कहा जा रहा है, तो भारतीय युवाओं के लिए चिंता की बात है