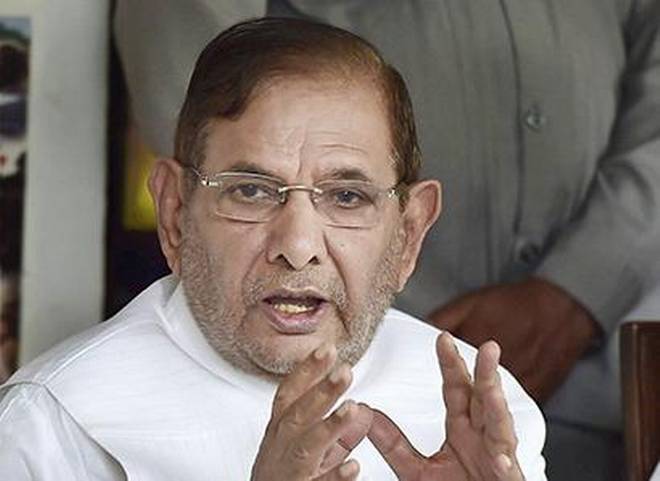 Sharad Yadav, a 73 years old senior leader may have to face some serious charges on his body shaming remarks about the former chief minister of Rajasthan Vasundhara Raje. The Alwar district election officer has found the remarks of former JD (U) leader Sharad Yadav, in which he "body shamed" Raje by saying 'she needs rest and that she is becoming fat' during the election campaign, as a violation of 'general conduct' of the model code of conduct.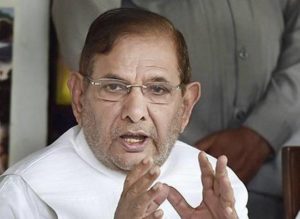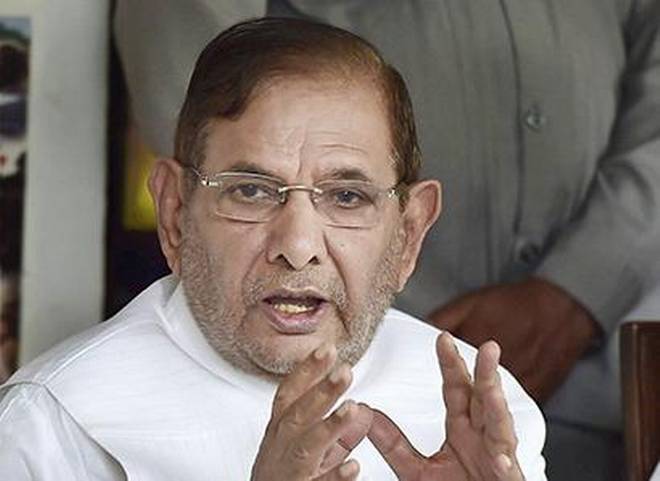 Despite his seniority, former JD (U) leader couldn't hold his patriarchal attitude. During an election campaign rally in Alwar, Yadav said, 'Vasundhara ko aaram do, bahut thak gayi hain, bahut moti ho gayi hain, pehale patli thi. Huamare Madhya Pradesh ki beti hai (please give Vasundhara some rest, she is tired, she has become fat, she was thin earlier. She is MP's daughter.)
The state election department in its report dated December 27, which was sent to the Election Commission of India (ECI). stated that the district election officer of Alwar in its comment pertaining to the probe report has said that Yadav's remark was the violation of the paragraph No. 2 of the general conduct clause of Model Code of Conduct.
Actions can be taken against such remarks
The para 2 of the General Conduct states that 'Criticism of other political parties, when made, shall be confined to their policies and programme, past record and work. Parties and Candidates shall refrain from criticism of all aspects of private life, not connected with the public activities of the leaders or workers of other parties. Criticism of other parties or their workers based on unverified allegations or distortion shall be avoided.'
Insulting a woman and making derogatory remarks is not acceptable in our society and constitution as well. Such leaders can be banned from contesting elections by the Election Commission. Insulting a woman also comes under Section 354 of the IPC which says- Assault or criminal force to woman with intent to outrage her modesty.
In a report by a chief electoral officer of the state has stated that the EC may decide what action should be taken for the violation of MCC.
Former CM Raje has been a strong mandate among male politicians. She has a special place in Indian politics which might offend many eyes but body shaming a woman or even a man is an inappropriate step and the people of India definitely do not deserve such leadership.
Read more: सत्ता के नशे में मदहोश सरकार कब लेगीं जनता की सुध?