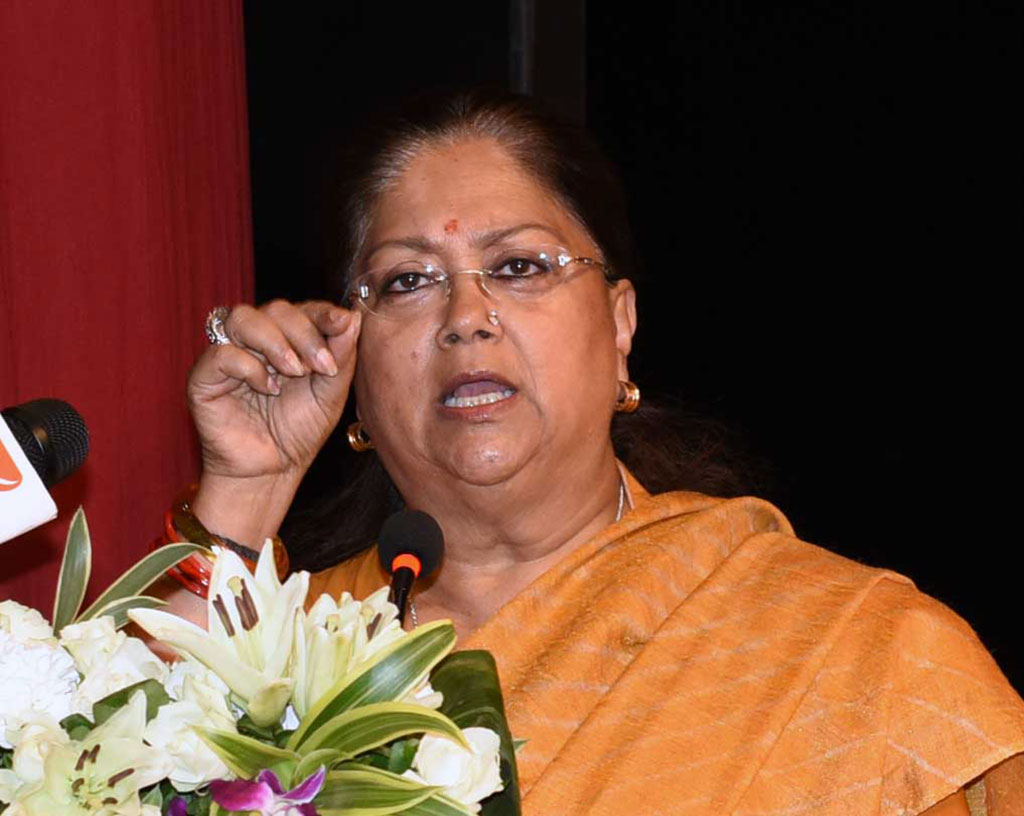 Taking the command of "Shahri Jan Kalyan Shivir", CM Vasundhara Raje commanded the public representatives to take prompt actions for house holders in the city. From May 10th, the government of Rajasthan will organise the campaigns in the urban bodies to listen to the property related disputes and problems of the common people. After this, the public representatives and officers have this massive responsibility of making these campaigns a successful affair and helping the general public.
CM Raje addressed the development authorities, city improvement trusts and many other people's representatives of urban bodies, officers at Birla Auditorium in the Pink City. CM Raje urged that all the eligible people should get the complete owner's right of their properties. If they face any hurdles in this, the state government will always be ready to deal with it. People who will come to the campaigns will be provided maximum relief like land regulation, providing lease, passing the map, name transfer facilities.
Public Representatives and Officers Have Responsibility of Transforming the Cities
In Her address, CM Raje has handed over a big responsibility of transforming the city scenarios to officers and public representatives. The officers have been given a one year task of women and child safety, open-defecation free environment and bringing a better change in the health and entertainment sector of the cities. The best performing bodies will be provided with prizes. This way the urban bodies will have a better work culture and healthy competition amongst them.
CM Raje also congratulated the representatives and officers for making Rajasthan first state with Guaranteed Land Title Act. By the end of 2017, the state government strives to make the most cities of the state as open defecation free.
Annapurna Rasoi Yojana
CM Vasundhara Raje talked about the new schemes for poor. One of the aspiring schemes is Annapurna Rasoi Yojana. The scheme of providing nutritious food at the minimal rates will be prevailed in almost all cities by the end of the year.