In the month of August, the festival of Rakshabandhan falls. This is the festival that celebrated the beauty of bond of brothers and sisters. This year, it falls on August 26 i.e. today. Also known as Rakhi, this is one of the significant festivals amongst Hindus. Talking about the RakshaBandhan, it simply means a promise of protection. Check out the significance, history and details about celebration.
History
Since ancient times, the festival of Rakhi has been celebrated. In fact, there are several mythological stories that revolve around this custom. One is related to ancient times and other is related to Mughal era.
As per the one story, queen Karnavati of Chittor had sent a rakhi to Mughal emperor Humayun and sought help to protect her state against the attack of Bahadur Shah of Gujarat. On receiving the rakhi, Humayun immediately sent his army to Chittor to protect Chittor.
In one of the mythological stories, Draupadi once tore a strip of her sari and tied it on Krishna's wrist that stopped Krishna's bleeding from a battlefield wound. Due to this, Lord Krishna declared her as his sister and protected Draupadi several times.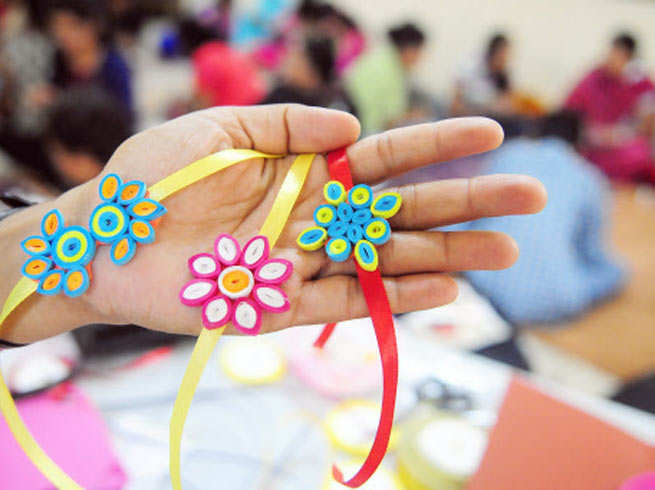 Significance and celebration of Rakhi
This festival falls on the full moon of the Savan month as per Hindu Calendar. On this auspicious day of brother and sister relationship, sisters put vermillion (tika) of roli and chawal and tie 'rakhi' around the wrist of their brother. Sisters also do arti of brothers and offer them sweets to eat. The brother promises to protect her forever. Exchange of gifts is a common tradition of this day.
Brothers give sisters gifts and their blessings while sisters pray for good health, well-being and prosperity of their brothers. People love to eat different kinds of sweets and spend quality time with their families.
Sisters also send rakhis to their brothers. For this, postal department issues special envelopes at low cost. Government made travelling free for the girls and women on this day. To cherish this festival, sisters search for special rakhis for their brothers and sisters-in-law. In fact, women send rakhis and blessings to self-made brothers. There is also tradition of sending rakhis to President, Prime Minister and prominent personalities across India.