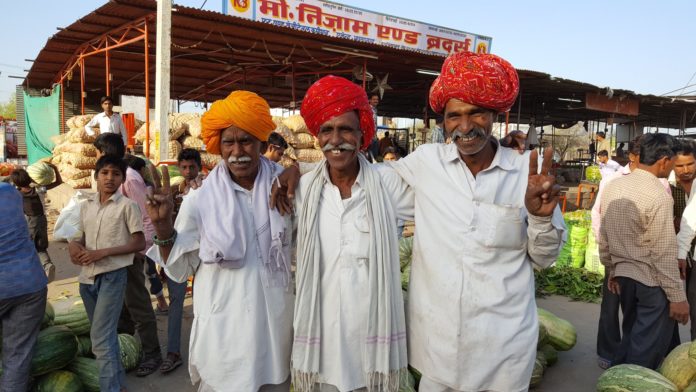 The biggest loan waiver scheme has launched recently by Chief Minister Vasundhara Raje in the state for farmer welfare. Up-to 50,000 rupees are being waived for small and marginal farmers in the overdue and outstanding category. CM Raje had declared this one-time waiver scheme in the budget-2018 in February. The scheme implementation has already started and many farmers received the waiver certificate.
This Exchequer will bear the cost amounting INR 8000 Crores for the government of Rajasthan. CM Raje is always concerned for the welfare of unprivileged 'Annadata Kissan' as they were ignored by the previous governments. Not only the loan waiver scheme but also the list of farmer welfare schemes is really long.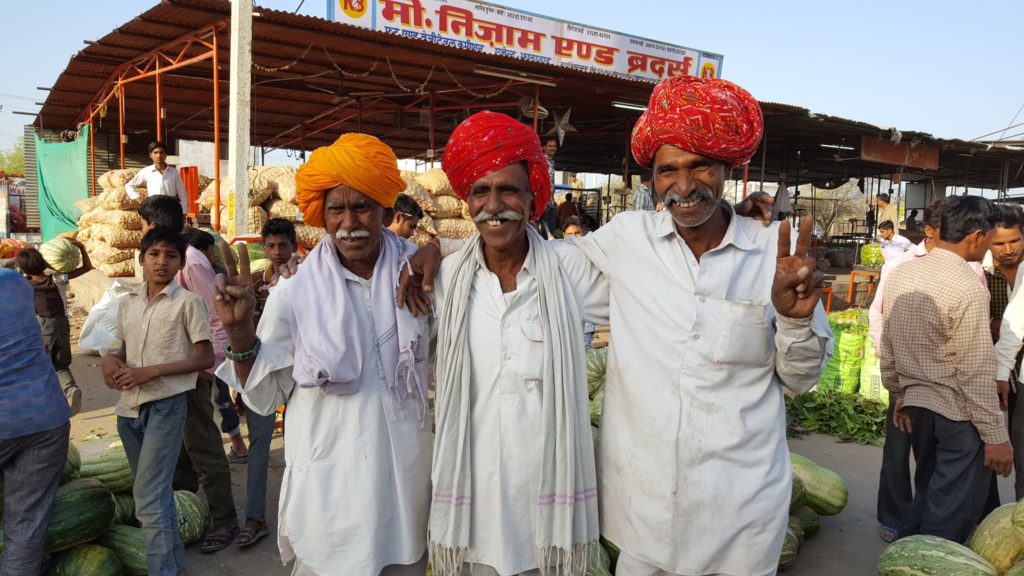 Happy Farmers represent Good Governance
 Mukhyamantri Jal Swavlamban Yojana which helps farmers to harvest water and improve soil fertility and water storage for agriculture. This is one of the most successful flagship schemes of the Raje government.
 Interest-free crop loan scheme. Rajasthan recently ranked number 1 state in providing interest-free crop loans to the farmers.
 Mukhyamantri Beej Swavlamban Yojana. The aim of this scheme is to provide free of cost seeds to the farmers to grow quality seeds in their own farms. Under the pilot project, farmers of 11 districts from Kota, Bhilwara, and Udaipur regions are now successfully growing seeds in their farms. Raje government provided 4443 s of seed free of cost worth INR 276 Lac.
 Soil Health Card Scheme.
 Pradhanmantri Fasal Beema Yojana. The central government has launched this scheme to provide a low premium crop insurance policy for farmers. Raje government worked the best in parallel to provide policies to the farmers.
 Kissaan Kaleva Yojana. This scheme is designed to provide cheap breakfast to the farmers who stay in Mandi and commercial crop market areas.
 Krishak Saathi Yojana. This scheme is planned to help those farmers who lost their limbs or their lives while working. The government provides financial help to them or their families under Krishak Saathi Yojana.
 National Agriculture Market (e-NAM). The web portal is designed to provide an online platform where farmers can get fair and deserved value for their products.
 Storage Management commission. This commission is established for the better management for crop products in the different Mandi-markets across the state.
 Electricity Packages for Farmers to help them out with electricity rates.
 Insurance Cover for Dairy producers.
 Pashudhan Beema Yojana. Insurance cover for cattle.
In this tenure, Rajasthan government is helping farmers to grow revolutionary crops like Olives, Quinoa, Dragon fruit, Dates, and oranges which give more value and commercial benefits. Other central and flagship schemes like Bhamashah, Annapurna, Solar plant subsidy, Global Rajasthan Agritech Meet (GRAM) and various encouragement
programs are helping farmers to join the mainstream and know their values.
No point in playing Politics
The government of Rajasthan has been progressively working for the state farmers since 2014 and the results are never seen before. Farmers have been struggling for years and years. Why were farmers kept on margin before 2014? Why no such schemes and plans for their welfare? Why were farmers left behind from the time? Why the past governance couldn't come up with the latest and revolutionary plans for the farmer welfare.
India is known as the 'Country of Farmers' or an 'Agrarian Country' but the farmer was always kept on margin. Prime Minister Narendra Modi and CM Vasundhara Raje share a common vision to improve country's productivity to make it a strong economically. Farmer is more educated, tech-savvy, sound in agricultural techniques and able to extract benefits from various government schemes. These countless efforts are enough to differentiate between actual work and false promises.