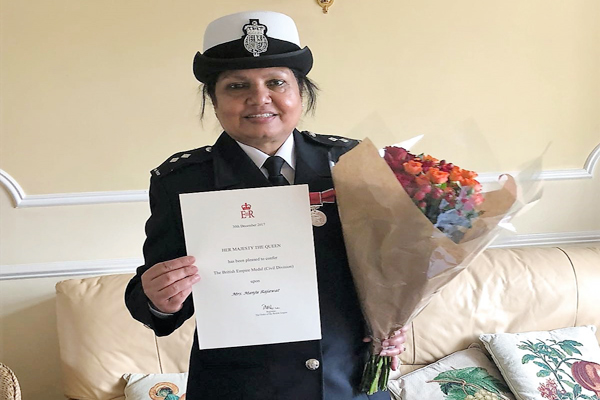 It is again the proud moment for Rajasthan as its citizens are making it proud not only at national level but also at international level. Undoubtedly, this place has been home town of many great personalities who devoted their lives for nation. Recently, Manju Rajawat of Rajasthan has been awarded 'British Empire Medal' for her meritorious service at UK Border Security Services. Know more in detail.
At a ceremony organized at the Judges Lodgings in Aylesbury, Rajasthan-born Manju Rajawat (60 years) has worked tirelessly in protecting UK borders. This award is given for civil or military service worthy of recognition by the Crown.
Who is Manju Rajawat?
Born in Bikaner, Manju has received higher education from Shri Dungar College, Bikaner. After marrying Bhupendra Singh Rajawat, she moved to London and started working in British Customs. Later, she joined UK Border Security Services. Manju Rajawat is a customs officer based at Heathrow Airport. Her judgement, knowledge, operational expertise, enthusiasm and commitment are remarkable.
She is not the one who is devoted to nation. Her family is in the Security Forces from the year 1902. Manju Rajawat's great-grandfather, grandfather, father and younger brother are famous for their remarkable services for the country.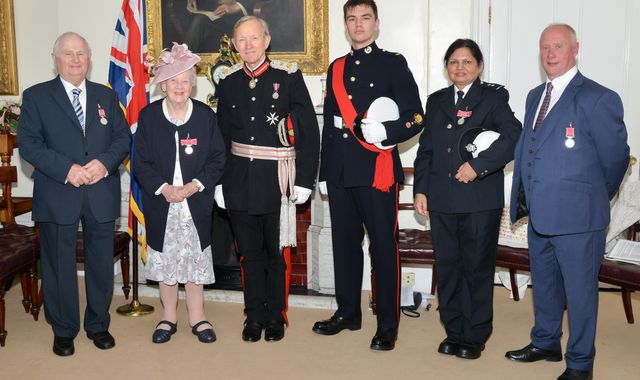 'British Empire Medal'
The British Empire Medal is awarded for meritorious civil or military service worthy of recognition by the Crown. The honour was created in 1922 categorized as Medal of the Order of the British Empire for Meritorious Service (British Empire Medal) and the Medal of the Order of the British Empire for Gallantry (Empire Gallantry Medal)