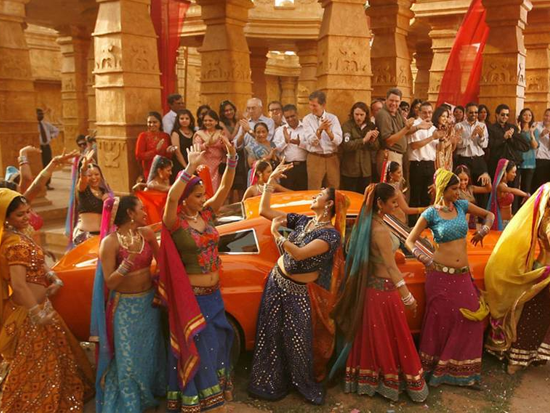 As per some recent market reports, Rajasthan is all set to get its first film city soon. This film city will be constructed in Sumerpur at an incurred cost of around INR 250 Crores. It will be constructed on a 500 Bigha land lying between Koliwada and Jakhoda near Sumerpur town. Owing to the natural beauty of the area, it can also emerge as an important venue for tourism.
Regarding the establishment of this film city, an MoU (Memorandum of Understanding) is likely to be signed between the state government and a Mumbai-based company, this November. The foundation stone of the film city is likely to be laid before March 2018.
With respect to the project, a meeting was arranged attended by Deputy Chief Madan Rathore and Pali Collector Sudhir Sharma along with company director Mr. Rajesh Chatwal. As per Mr. Rathore, the location is rich in all the essential elements that make it an ideal venue for the film city.
There is an adequate amount of natural beauty in the form of natural vegetation, the river drains, rail-road connectivity, safety as well as wildlife. Named as Shilpali, the film city is to be situated on the Jawai dam.
As the project will be finished, the film city will be ready for the shootings after a year. Meanwhile, the youth of the district will also be provided the essential skill training so that they can be employed there afterward. Also, the place is expected to be visited by around 1,000 tourists on a daily basis.
After the completion, the place will have a wide range of facilities within the premises. These include academies, training centres, indoor-outdoor sets, amphitheaters, post-production hubs, power sub-stations, helipads, multi-cuisine restaurants, theatres, halls, filling stations, studio apartments, and hostels.