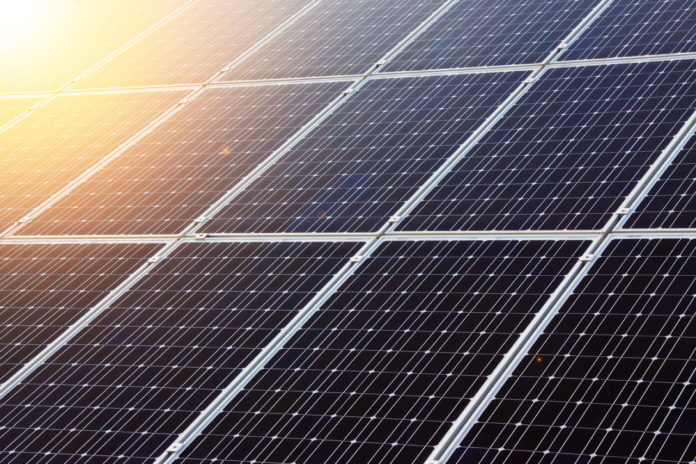 The first canal-top solar power plant in Rajasthan has been constructed in Hanumangarh's Mainawali village. The plant was reportedly inaugurated by Irrigation Minister, DR. Rampratap. Talking about the details, it's a 2 Mega Watt power plant that is going to generate over 24 lakh unit electricity every year.
Constructed by the AGV Solar Power Project Private Ltd, the project carries an incurred cost of INR 20 Crores, whereby the state government has sanctioned an amount of INR 7.8 Crores. As for the maintenance of the canal-top solar power plant, it will be handled by AGV for the next 25 years.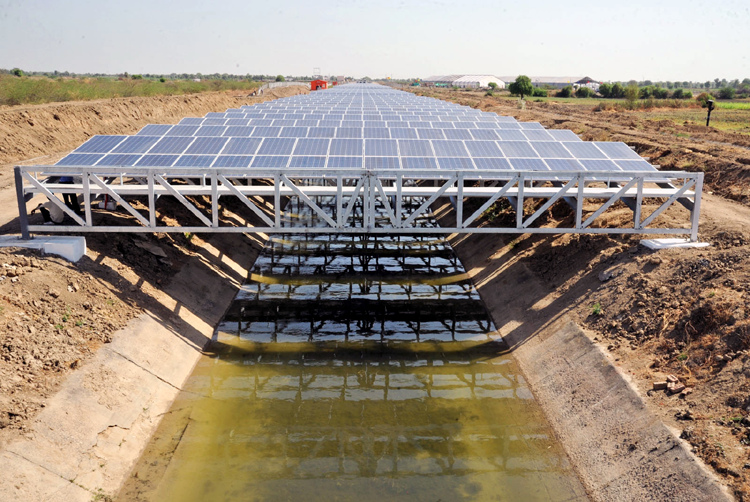 Image Courtesy:  Sardarsarovardam.org
The construction of the plant over the Indira Gandhi Canal took 2 years to complete. In total, it has 7,500 panels equipped on mirrors. These are spread across the length of more than 2.8 km and each of them will generate 320 watts of electricity. The whole plant is likely to produce 12,000 units of electricity every day, or roughly more than 24 lakh units every year.
During the inauguration, the irrigation minister revealed that the power generated by this plant will be connected to 33/11KV grid located at Naurangdesar and government is acquiring electricity at INR 4.45 per unit.
It's worth noting that the first such canal-top solar power plant was built in Vadodara, Gujarat over the Narmada Canal, inaugurated by the then Chief Minister Narendra Modi in 2012. The main idea behind setting up such projects is to avail the dual benefits of power generation and curbing evaporation.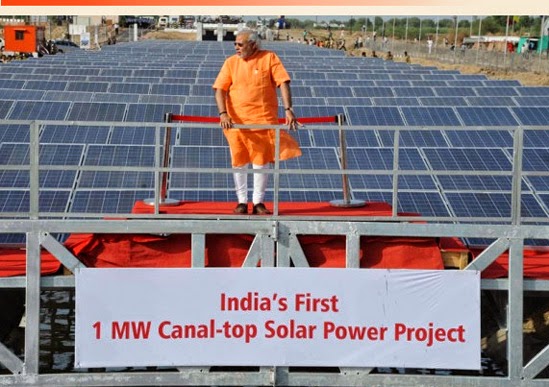 Image Courtesy: Pinterest
As the photovoltaic solar panels are installed at the top of the canal, it saves a lot of land. Moreover, the canal is shielded by the panels and this reduces the rate of evaporation. According to the officials, the canal is difficult to maintain because of the extreme heat that leads to evaporation of up to 13mm during summers. So, having a power plant above it helps a lot in maintaining the canal.
Owing to the rising problems of water scarcity and the limited availability of resources, the government is quite adamant on promoting renewable sources of energy. Such projects make the best use of solar energy and offer long-term benefits for the entire nation. Imagining the amount of power the plant will generate and the extensive irrigation benefits it will offer, such moves by the government are worth acknowledging.