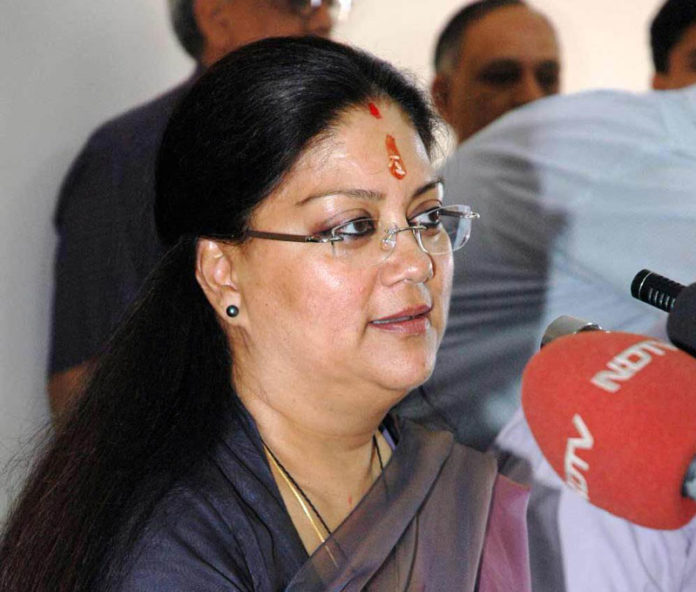 The Chief Minister of the Year Smt. Vasundhara Raje's governance brings home laurels.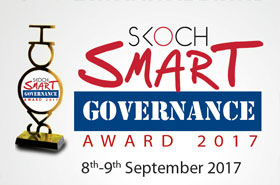 The SKOCH Smart Governance Awards are an initiative where States and organisations with contributions and impressive practices in the sector of Smart Governance are honoured. The awards feature a wide range of categories with focus on healthcare, education, finance, agriculture, development in the urban sector, transport, security, Panchayati Raj/Rural development among many others. The models employed by Governments and the implementation of various programs and the manner of their implementation are recognised at the SKOCH Smart Governance Awards.
This year saw Chief Minister Smt. Vasundhara Raje recognised as 'Chief Minister of the Year' receiving the SKOCH Award 2017 for her exemplary contribution to Rajasthan. Her successful monitoring and implementation of schemes has put Rajasthan on a progressive path to becoming one of India's most digitally advanced state.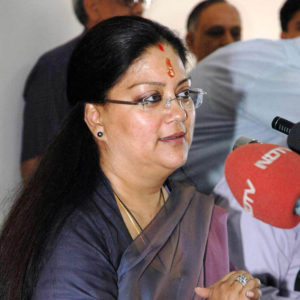 At the SKOCH Smart Governance Awards 2017 Rajasthan received commendable recognition at and emerged as the best performing state in the IT & E-Governance sector for their schemes, winning the 'Smart Governance State of the Year' Award'. The state also received 14% of the SKOCH Orders of Merit for its socially and economically sound schemes and mechanisms of implementation.
The Conference at the SKOCH Smart Governance Awards 2017 also aims to explore the progressive strides Rajasthan has made with discussions on the subject – 'Rajasthan: Potential Unleashed'. An organisation working as a think-tank to promote, "Social, Digital and Financial Inclusion; strengthening of delivery systems and ensuring a transparent, participatory democracy for bringing about a systemic change." The current governance model in the state of Rajasthan is dedicated to transforming the digital and social spaces in state – cultivating an environment for the very same and has therefore become an example for India.