Rajasthan is highly focused on gender equality. The state government is continuously making efforts to bring girls equivalent to boys in all areas of life. To support the government, Rajasthan teachers have extended their helping hands. In 2015, a group of teachers started a movement where they had begun to impart the ideology of respecting women and bring caste discrimination to an end. Following the same ideology, teachers in over 2,000 government schools spanning 18 districts of Rajasthan are promoting the gender equality. Know how.
Making the festivity of Navratri as base, the gender equality is being promoted. During these nine days of Navratri, pooja is being performed in schools. In this, teachers as well as senior boys wash the feet of girls, apply tilak and perform aarti for girl students. After that, they take blessings from girls as they are form of Goddess Durga.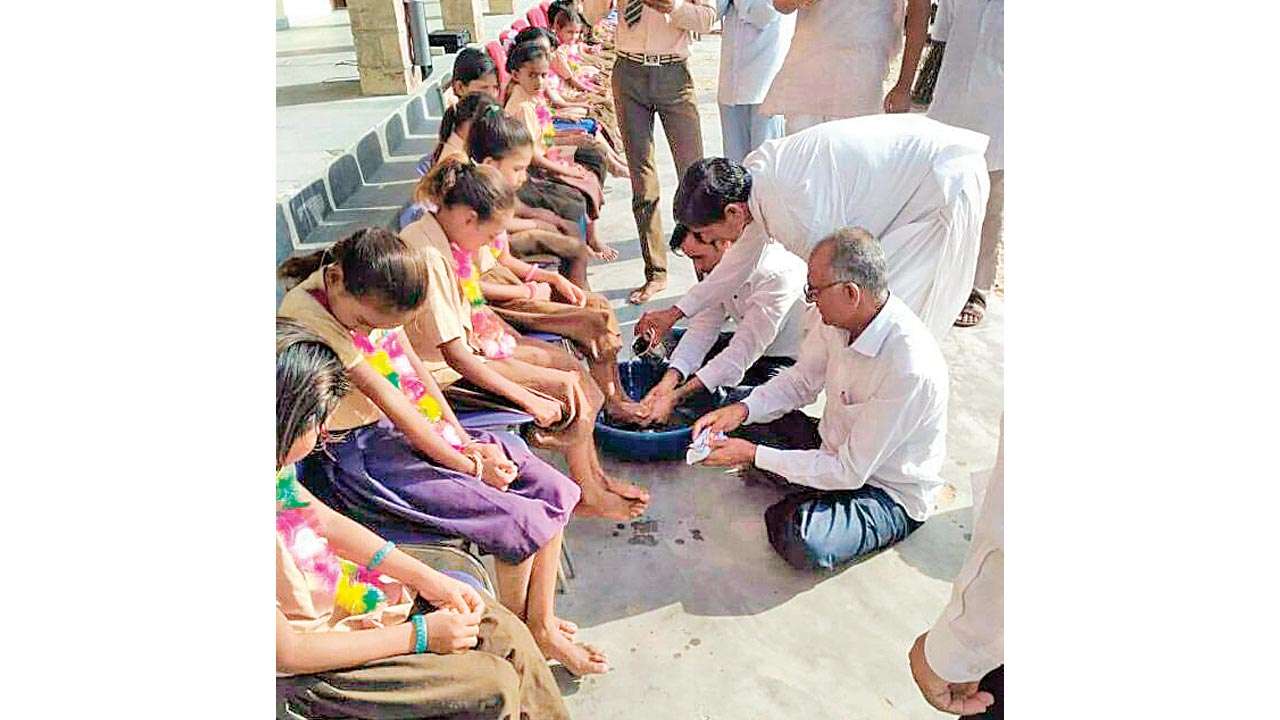 Aim of this unique initiative
This unique initiative aims at spreading the message that the girls and women are respectworthy. This thought should be imparted in them since young age. By this method, girl students have been made understood that they are neither inferior nor weak. This also targeted the gender discrimination. Here, the stress is also on representing Dalit girls as nine forms of Durga.
Know more
As per the convenience of school staff, this function can be organized on any of the nine days of Navratri. To make students interested for the event, girls studying in school are given token gifts while all students are to enjoy a sumptuous feast on the day.
This movement was started at a very small level in 2015. Gradually, it spread with the help of social media across Rajasthan. In fact, this movement is showing results as there is a visible change in their attitude.