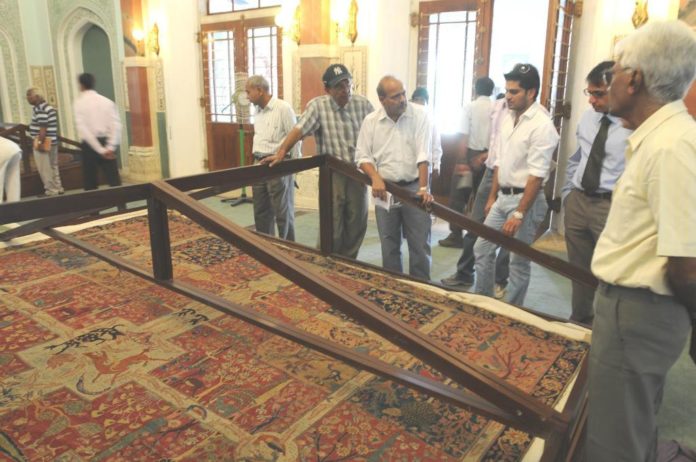 Rajasthan museums will get a facelift as they will be converted into state-of-art museums. The plan is to preserve the indigenous arts of Rajasthan. For this purpose, a 'special museum' will be set up in the state.
Rajasthan School of Art in Kishanpole Bazar, Walled City will be housing the 'Museum of Indigenous Arts' and phase-I of the museum is likely to be completed by end of the year.
Being introduced as a part of Jaipur Smart Mission Limited (JSML) project, the project has been conceptualized by Epista, a notable Spanish company. The museum which will be showcasing tribal arts of Rajasthan will be restored by 2017 end.
Dr. Manjit Singh, principal secretary of Local Self Government (LSG) said, "After restoration which will be done by June 15, 2017, the building will be handed over to the Department of Archeology and Museums  for fitments and display of arts."
At a recent meeting of the Department of Archeology and Museums, the consensus was to introduce 'Kavad' and 'Phad' at the museum's door opening. The narration will be done by the versatile Dr. Alka Pande.
The ground floor of the museum will house an exhibition which will open with Brij Bhasin's curated collection of textiles. There will also be three galleries, workshops for local artisans and a fine dining would be added on the terrace later. The museum would open to the public on September 27, 2017, to mark the World Tourism Day.
This initiative will be formulated and themed around "Saying the unspeakable", the theme of International Council of Museums for 2017.
The government had allocated an amount of Rs 3,753 lakh for the financial year 2016-17. Another sum of 1.2 lakh has been allotted for the purpose of restoring eight museums in the state.