Rajasthan government has selected seven industrialists of the state to give Udyog Rattan Award. Industries Minister Rajpal Singh Shekhawat has declared about this year's award winners on Thursday. Industries Department will give these awards to seven industrialists.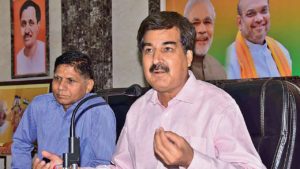 Along with Udyog Rattan Award, Department has also announced Rajasthan Bunkar Award for four weavers and Rajasthan Hastshilp award to one handicraft artisan. The Udyog Rattan award winners include a woman entrepreneur.
Promoting entrepreneurship among women
Minister Rajpal Singh Shekhawat said that this year's award is to promote entrepreneurship among women. 'Department has made the separate category to award women industrialists.' Shekhawat further added. Shivam Adhesives Pvt. Ltd. of Hanumangarh Junction will receive the Udyog Rattan Award for the  best woman industrialist award this year. Hence the Raje government has formed another way to empower woman. The award also promotes competition among the local industries.
Department received the applications for the nominees till August 23. After that, the committee has selected the winners. It is for the second time that the government of Rajasthan has announced the awards.
The Industries Department will distribute the Udyog Rattan Award at a ceremony in Jaipur, next week. The winners will receive a cash prize of Rs. 1 Lakh, a shawl and appreciation certificate.