With an aim to encourage film shootings in Rajasthan, the state government has decided to speed up and streamline the procedure of approving requests for the shoots. Reportedly, the government is developing an online integrated application form that will contain requirements for all departments, collector, and police. Basically, the former clearance system will be modified to prepare a more advanced system.
In addition, the government is taking several other initiatives to simplify the procedure like declaration form instead of the use of stamp paper, delivery of permission to concerned govt authorities through email, waiving of fees by different departments, etc.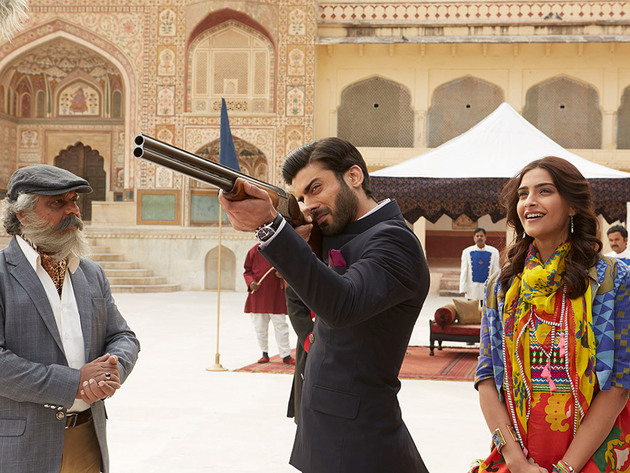 A Scene of film Khoobsurt shot in Jaipur's Amer Fort
Under the new system, the concerned authorities will have to reply within 4 days. In case of no response, it will be assumed that the consent is given. Moving on, under the amended Film Shootings Regulations, the district collectors, superintendent of Police, and head of departments may act as nodal officers to issue permissions within the prescribed time. However, they can't delegate the responsibility.
The government is quite adamant on offering ease of business to filmmakers and many states also offer incentives and subsidies so as to encourage the shoots. However, due to the cumbersome procedure of filling out so many forms, many of the interested parties have complained that the procedure should be simpler and approvals should be given within the prescribed time.
Consequently, the government is working on strengthening the single window clearance system and is trying to abide by the 15-day time-bound process to issue permits for the film shoots. It's important to note that Rajasthan has always been the favorite shooting spot for so many films. Right from classics like Mughal-e-Azam to the latest period drama Padmaavat and many upcoming films are still being shot in the state.