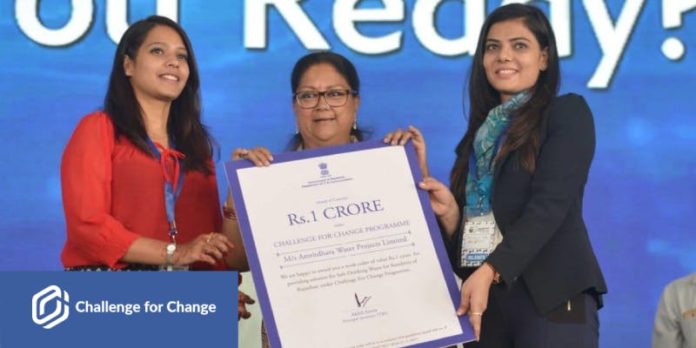 Rajasthan Government's Department of Information Technology and Communication has started inviting entries for the Challenge for Change Contest. It is a platform that is aimed at giving an opportunity to the talented innovators to partner with the government and work on relevant projects.
The program aligns with the vision of Chief Minister Vasundhara Raje to encourage home-grown talent in coming forward and play a crucial role in the IT advancement of the state. After initiatives like iStart, Digifest, and Rajasthan IT Day, Challenge for Change is yet another program by the Rajasthan government that is aimed at bringing a digital revolution in the state.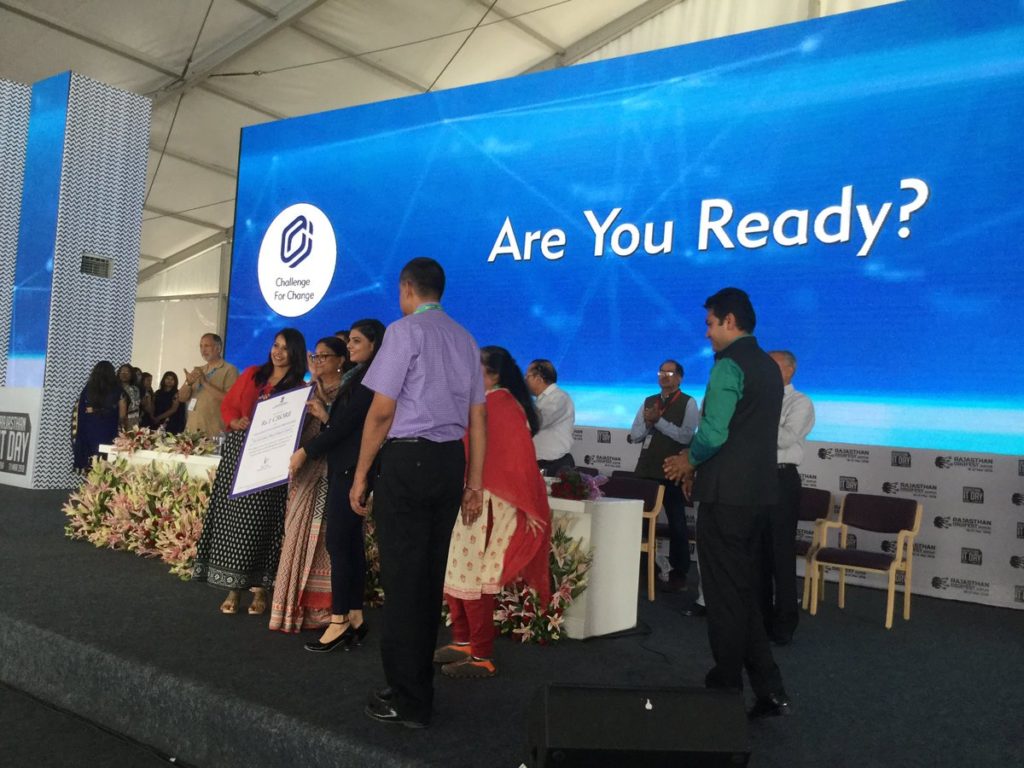 Picture Courtesy: Twitter
The platform was launched in August 2017 and as of now, 133K people have registered on it. After getting registered, the enthusiasts will have to submit their ideas by filling in forms with information about technology requirements, manpower, investment, etc.
An interesting fact about the contest is that the participating startups will get to bid for a government contract without adhering to the standard tendering process. Besides, the various terms like the age of the company and minimum turnover are also waived off. The winner of the contest will be awarded direct work orders worth INR 1 Crore from Rajasthan government.
In the first edition of the contest that took place in 2017, startups shared innovative ideas to address the challenges of making drinking water safe for the masses. However, this time, the focus will be on aggravating revenues and employment opportunities in the core industries like agriculture and mining. The last date to apply is June 22, 2018.
The ideas and entries will be evaluated by a panel comprising industry veterans, subject matter experts from sectors pertaining to challenge areas, and leaders from key govt departments. The ideas will be shortlisted on the basis of two parameters, namely reliability, and ease of execution.
The selection will be done in two rounds. After the ideas are shortlisted, the candidates will be called for an in-person interview in Jaipur. If selected, there will be a final round in which the team or individual would pitch to an expert panel which will judge their overall performance, marketability of the idea, and the potential to bring change.