After a long gap of 10 years, Rajasthan Excise Department has re-launched the range of Royal Heritage Liqueur. Notably, the liqueur range was initially unveiled in the year 2003 by Rajasthan Ganganagar Sugar Mills (RGSM) but it was closed down in 2008. Now after 10 years, the excise department has re-started the production of heritage liqueur at a small scale.
This range of Royal Heritage Liqueur comes from the ancient times of kings and empires. These drinks were prepared with herbs, fruits, dry fruits and served to the royal people on special occasions. There used to be separate flavors for summer and winter but the recipe was always kept a secret. Even today the recipe is limited to the heirs of the royal families and hence the production scale is very small as the customer base is quite limited.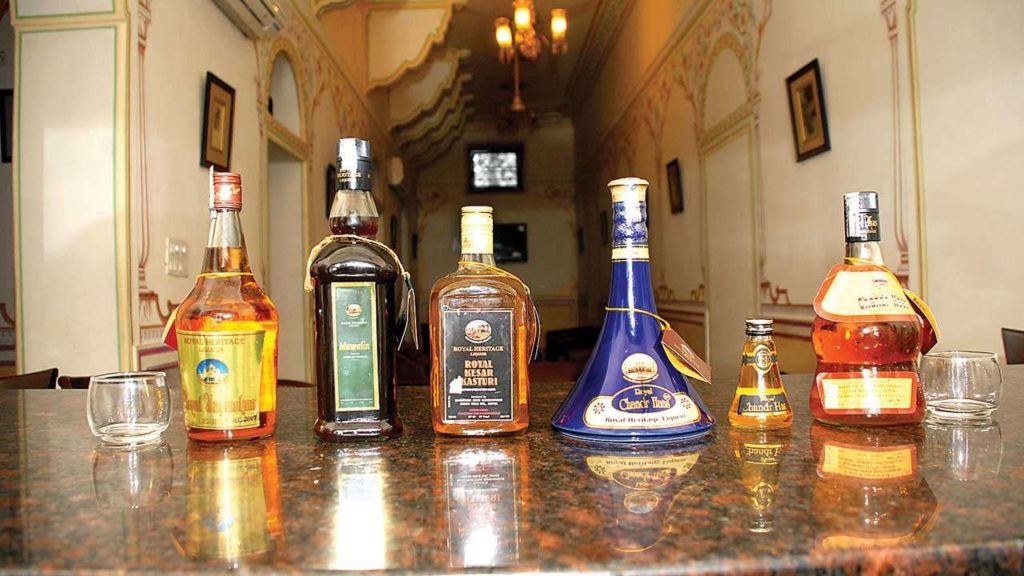 Royal Heritage Liqueur (Image Courtesy: DNA India)
The production has been re-started by a unit of Rajasthan Ganganagar Sugar Mills at Royal Heritage Liqueur Distillery. The new range will have four flavors; two summer varieties and two winter varieties. As per Excise Commissioner Parveen Gupta, the department has not only re-started the liqueur production but it has also sold off all the old stock lying since 2008.
Back in 2003, when the heritage rang was launched it has 8 flavors namely Royal Kesar Kasturi, Royal Chandr Hass, Royal Rose, Royal Jagmohan, Mawalin, Royal Apple Orange, and Royal Ellaichi. However, this time Chandr Hass, Kesar Kasturi, and Royal Saunf will be produced as these are the most popular flavors. Also, the packaging will be done inside glass bottles instead of ceramic bottles because as it increases the cost.
This time there is a lot of skepticism about the success of the royal liqueur as the customer base is very limited because of extravagant pricing and by the time the production of summer drink gets completed the summers will be almost over.