The state of Rajasthan is moving forward the traditional source of life. It recently has launched handmade paper made of cow dung and rag paper. Kumarappa National Handmade Paper Institute (KNHPI), a unit of Khadi and Village Industries Commission, successfully made paper with cow dung at a government centre of excellence in Jaipur.
Union minister of state for micro, small and medium enterprises, Giriraj Singh, launched this paper in Jaipur. The paper has been produced by technique for industrial utilization of the dairy byproduct. To promote the production of this paper, this technique will be made available at 26 centers of Khadi and Village Industries Commission (KVIC) centers.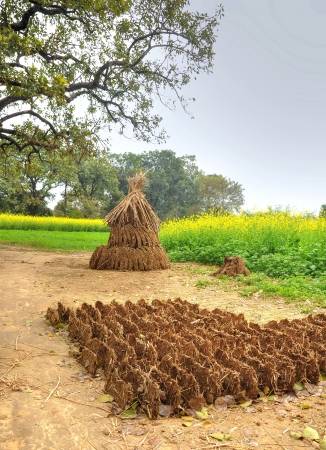 Benefits of cow dung paper to society
Although cow dung has been used in multiple other ways like fuel, manure and disinfectant etc, this cow dung paper is quite unique. When the paper can be made from cow dung, it will reduce the cutting of trees for paper. In fact, more usage of cow dung will boost the business of dairy industry. It is expected to be nearly Rs 4-5 per kilo of dung.
Rajasthan is the only state in India which has cow ministry. In fact, Rajasthan state government focuses on the betterment of farmers through innovative ideas. Making paper out of cow dung is a commendable effort. The gaushalas in Rajasthan are also being encouraged by state's Gopalan department for making cow dung papers. Apart from cow dung paper, the minister also launched 'hawan' material developed from coconut and byproducts.