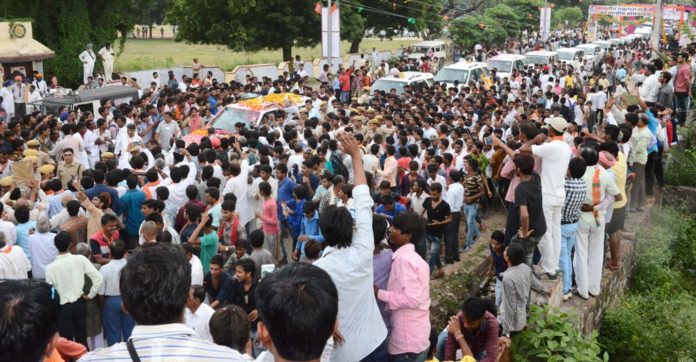 Under "Aap Ka Zila Aap Ki Sarkar", Chief Minister of Rajasthan Vasundhara Raje reached Bundi for a three-day visit. On reaching CM Raje received a rousing welcome at Bundi. She headed to Hotel Hadoti Palace, about a kilometre away from helipad ground surrounded by Party workers and members of BJP organisations, who had gathered to extend a warm welcome.
Men, women, youth and children stood on rooftops in houses of nearby residential colonies and others on one side of the road greeted CM Vasundhara Raje with garlands and showering flowers on her cordon.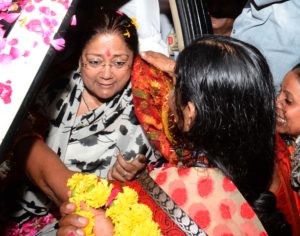 On Thursday evening, she held a meeting at The Hadoti Palace Hotel. During this meeting, she asked party leaders and workers to ensure people are aware of government policies and development projects.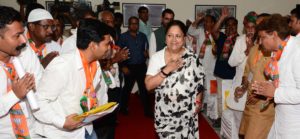 Stressing on booth level organisational strength, Rajasthan Chief Minister called upon the party workers to add maximum number of fresh voters to the party at booth level. CM Raje asked the party's public representatives to boost up confidence among the workers and took into account issues faced at grassroots.
The meeting was attended by state UDH minister Srichand Kriplani, food and supplies minister Babu Lal Verma, Kota – Bundi- MP Om Birla, local MLA Ashok Dogera, district party president Mahipat Singh Hada. Party workers, officials, district collector and SP. MLA Bhawani Singh Rajawat and Chandra Kanta Meghwal were also present on this occasion of meeting.