To provide better facilities at SMS Hospital Jaipur, Rajasthan CM Vasundhara Raje has taken one more step. She has inaugurated SMS hospital underpass as well as command centre, OPD counter and semi-ICUs with two beds in the hospital. CM did vigilance of the hospital's underpass as well. This underpass connects the Institute of Traumatology and Orthopedics with Sawai Man Singh Hospital's main building.
SMS hospital व Trauma Center के बीच बनाये जाने वाले अंडरपास का शिलान्यास किया। मरीज़ों और उनके परिजनों की सुविधा हमारे लिए सर्वोपरि है। pic.twitter.com/arQWWxygRB

— Vasundhara Raje (@VasundharaBJP) May 30, 2017

Details about underpass
It is 34-meter long underpass situated on Tonk road. It facilitates seamless connectivity between the Institute of Traumatology and Orthopedics with SMS Hospital. With the help of this underpass, ambulance will not be needed to shift patients from SMS to ITO. The patient can be shifted through stretcher and wheel chair. The inauguration was supposed to be done on 2 July but couldn't happen.
The underpass is constructed with a cost of Rs 15 crore. There are total 22 shops in the underpass. Out which 3 shop are auctioned. There is surveillance centre developed in the underpass and ITO premises by Department of Information Technology and Communication. Talking about the construction cost of command centre, it is 1.15 crore while OPD counter costs around 1.5 crore. To make the underpass attractive, paintings have been placed there.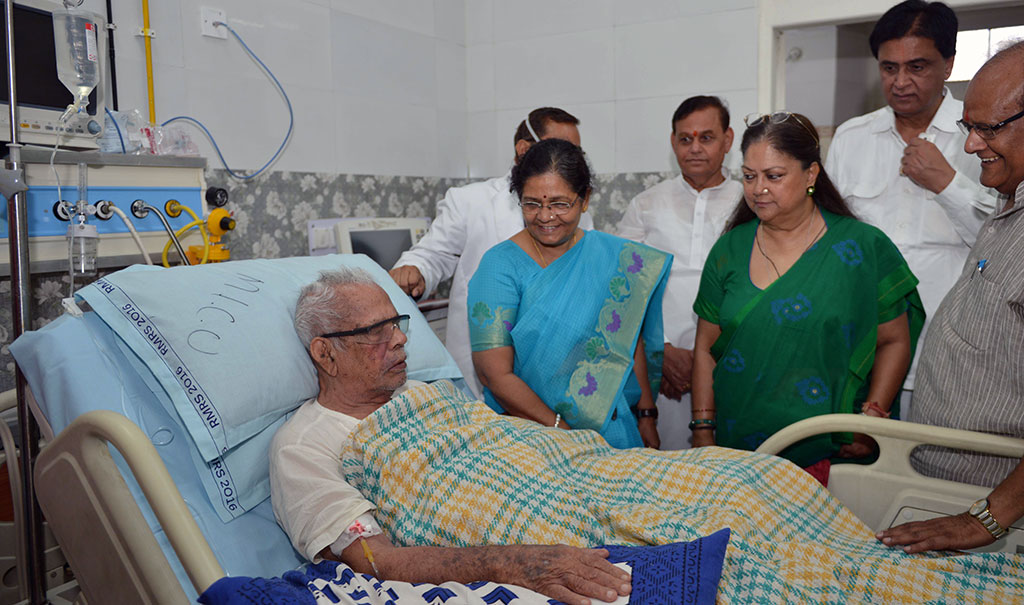 During this inauguration, state health minister Kalicharan Saraf, ShriChand Kriplani and Jaipur MP Ramcharan Bohara were present.