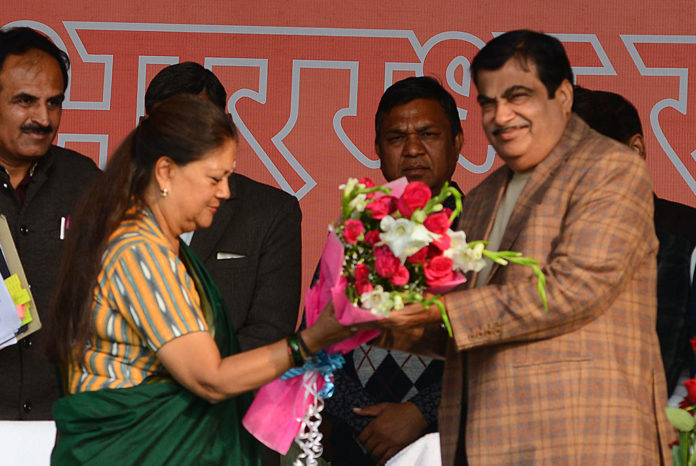 Rajasthan Chief Minister Vasundhara Raje is extremely busy in development of the state. Her efforts are focused on bringing glory to the state in all areas. CM is continuously meeting national leaders of BJP party regarding projects and programs of Rajasthan. In series of her meets, she suddenly held a meet with BJP's senior leader Nitin Gadkari in Delhi today. Nitin Gadkari currently holds Road Transport & Highways, Shipping and Water Resources, River Development & Ganga Rejuvenation in the Government of India.
Although the purpose of this sudden meet of two leaders is still not clear, it is expected to be related to Eastern Rajasthan Canal Project (ERCP). CM Raje is demanding national status to Eastern Rajasthan Canal Project and already proposed it.
This meeting was supposed to be held at Transport House but due to some reasons it took place at Gadkari's house. The meeting continued for half an hour. Rajasthan's PWD Minister Yunus Khan and Rajasthan's Water Resources Minister RamPratap also attended the meeting.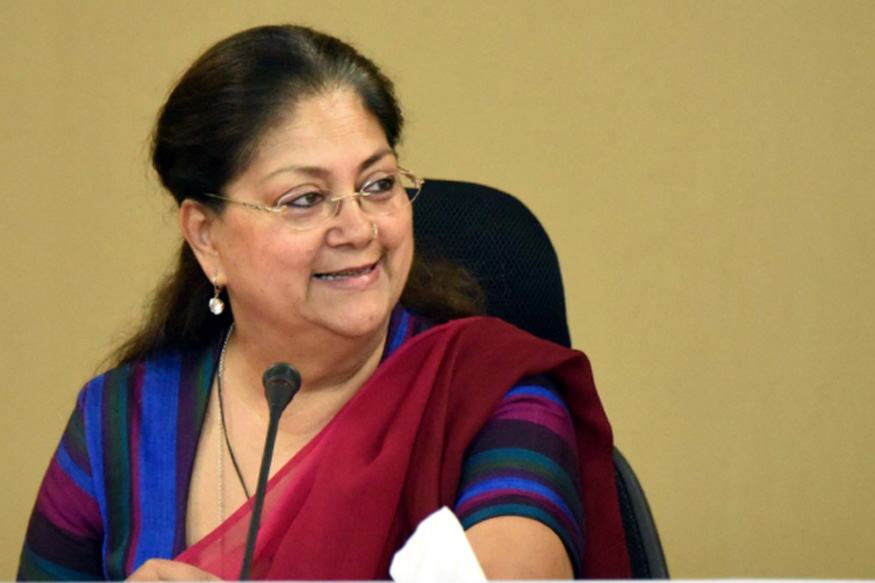 Eastern Rajasthan Canal Project
It is ambitious project of Rajasthan government. This is Rs 30,000-crore project which aims at bringing Chambal River water to 13 parched districts of east Rajasthan. This will permanently resolve water issue in eastern part of state. Bundi, Kota, Bharatpur, Dholpur, Karauli, Sawai Madhopur, Baran, Jhalawar, Jaipur, Tonk, Dausa, Sikar and Alwar will get water of Chambal under this project.