For the upcoming Rajasthan Assembly Elections 2018, political parties are making all out efforts. Talking about the major contenders of the position CM in state, BJP and Congress are the two major parties. Parties propose a name for face of Chief Minister for elections. Hence, BJP has put forward the name of current CM Vasundhara Raje for the elections while the opposition party Congress was in doubt. Recently, it came out that Congress President Rahul Gandhi declared himself as face for Congress. Know more.
Soon after this announcement, Chief Minister Vasundhara Raje slammed this decision of Congress President. During her Rajasthan Gaurav Yatra, CM called this decision as weakness of Congress party and its leader. She added that they are scared of losing in state. Further, she enquired if Rahul Gandhi considered the prospective names from Congress like Sachin Pilot, Ashok Gehlot and CP Joshi incompetent for the position.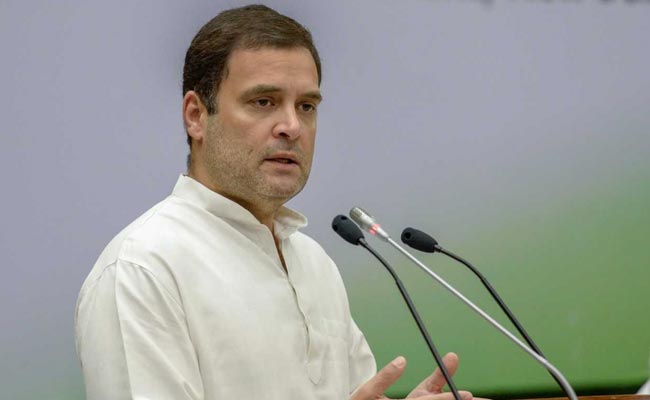 CM Raje takes a dig at Rahul Gandhi
Rahul Gandhi hardly knows Rajasthan. He had even mistaken a region of Rajasthan with of Madhya Pradesh polls. If he does not know about a city or a town or a district located in Rajasthan the how could he deal with problems of that state. She also commented on Rahul Gandhi's temple run these days in every state ahead of assembly polls.