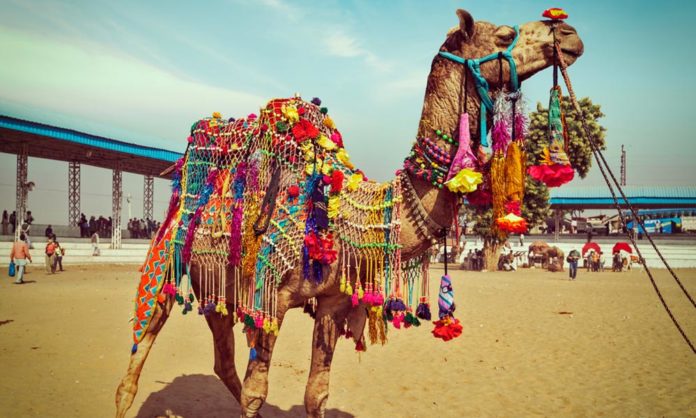 The world-renowned Pushkar Fair 2017 has started in Rajasthan with a lineup of exciting events and colorful celebrations. Usually, the fair starts on Kartik Ekadashi and goes on till Kartik Poornima. This extravaganza is going to depict the Rajasthani culture from 28th October to 4th November. Organised by the state tourism and district administration, the fair witnesses several traders along with their camels.
As of now, the Pushkar Fair inauguration has taken place with flag hoisting and important rituals. The camels were showcased with beautiful decorative stuff. Other programs scheduled for today include Shilpgram launch on Ganhera road. Here, various handicrafts will be sold at the kiosks.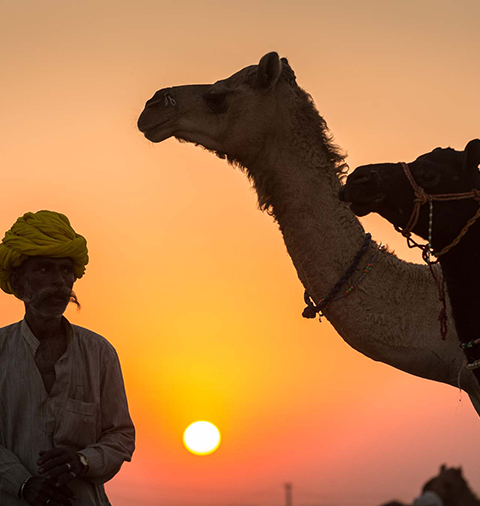 A Camel owner with his Camel (Image Courtesy: Rajasthan Tourism)
Another upcoming event will be a musical fusion which will be presented by German singer-composer Prem Joshua. The artist has already composed hit albums like Shiva Moon, Yatri, Water Down the Ganges, etc. The band has already performed at Pushkar Fair, last year.
There will be other performances from fusion Rock band Kabir Café and Veteran Rockers Indian Ocean. Other programs include sunset camel safari, hot-air balloon rides, quad-bike, racing, etc. For shopping, people will have a lot of choice with handicrafts, bead and silver jewelry, textiles, and so on.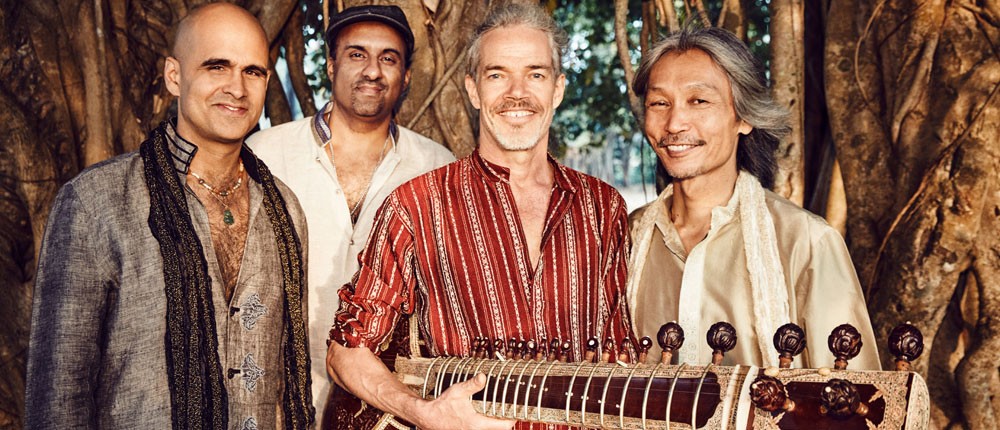 Prem Joshua Band (Image Courtesy: premjoshua.com)
Another important element of the event is the Kartik Poornima. It is believed in Hindu mythology that Lord Brahma from Pushkar on the full-moon day. Hence, several devotees take a dip in the sacred lake on the final day of the Pushkar Fair. As of now, to mark the beginning of the fair, 20,000 diyas will be lightened up on the ghats of Pushkar Lake. There will also be Maha Aarti attended by a huge crowd of pilgrims.
Maha Aarti at Pushkar Lake (Image Courtesy: pushkarmela.org)
The 100-year old event is one of the largest camel fairs in the world, whereby camels, as well as horses, are traded. These animals are decorated in colorful avatars with mirrors and pompoms. Apart from trading, men and women take part in various competitions. There is music, dance, people dressed up in traditional attire, men flaunting their beards, women carrying pots on their heads, and so on.