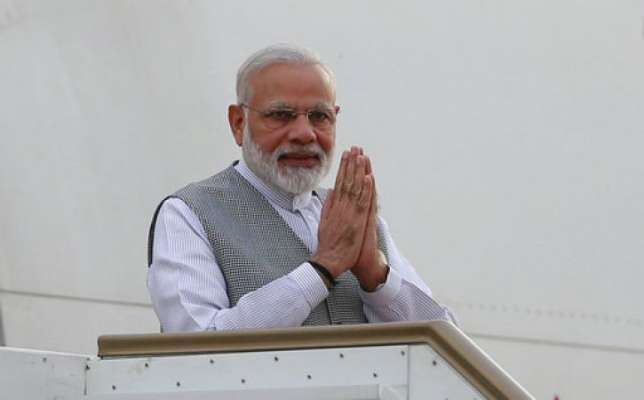 As per the latest reports, Prime Minister Narendra Modi is likely to arrive in Jaipur, Rajasthan on July 7 to attend a public event. Although the state government hasn't yet received the schedule of the proposed visit, it's anticipated that PM Modi will be launching a poll campaign in the state.
According to the General Administrative Department, a letter has been received suggesting a probable visit of PM to Rajasthan on July 7. As per the sources, as reported by media, PM Modi will be attending a conference on urban development and smart city projects. He will also be addressing a public rally in the state. The tentative schedule is likely to be confirmed in the coming days.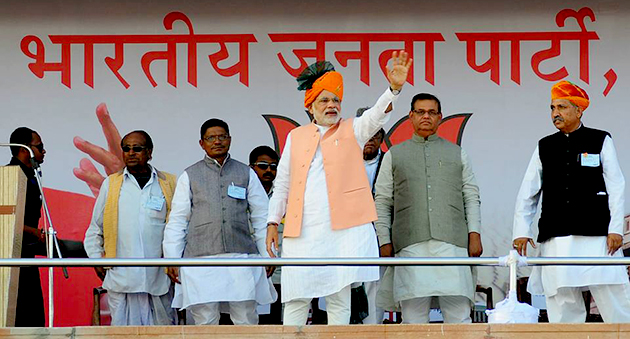 Modi in Bikaner in 2013 (Courtesy: narendramodi.in)
If the reports turn out to be true, the rally will uphold a crucial role in launching the election campaign for BJP in the state and the Assembly elections are due in the next few months. This is going to be the second visit of PM Modi in Rajasthan this year after his last visit to Jhunjhunu that took place 4 months ago for the pan India launch of Beti Bachao Beti Padhao.
Meanwhile, there are also reports of Congress President Rahul Gandhi making a visit to Rajasthan soon. Although the dates haven't been worked out yet, the leader is expected to visit Jaipur sometime in July.
It's important to note that the upcoming Assembly Elections in Rajasthan are going to be quite crucial and apparently the ruling BJP as well the opposition party Congress are getting into the political mode to gear up for the electoral battle.
Having PM Modi in the state is clearly going to be a great advantage for BJP because the Modi wave is known to have a universal effect. PM Modi is the face of BJP in India and he is clearly unbeatable when it comes to holding rallies and public speeches.
It's going to be an interesting power struggle between BJP and Congress in Rajasthan but the latter may have to think of a much stronger strategy. Clearly, PM Modi's poll campaign launch may outshine Congress and it won't be easy for the latter to claim the throne in that scenario.