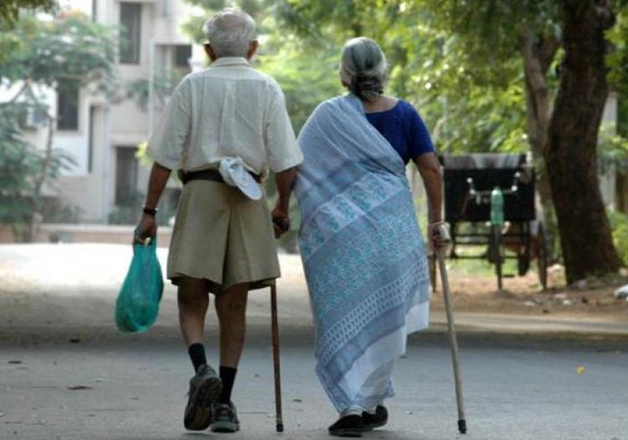 After shuffling in cabinet of PM Narendra Modi, Nirmala Sitharaman has been appointed as the Defence Minister of India. Formerly, she was serving Minister of State for Finance and Corporate Affairs under the Ministry of Finance. For quick decision making, she has started practice for meeting heads of three wings (Army, Navy and Air Force) everyday.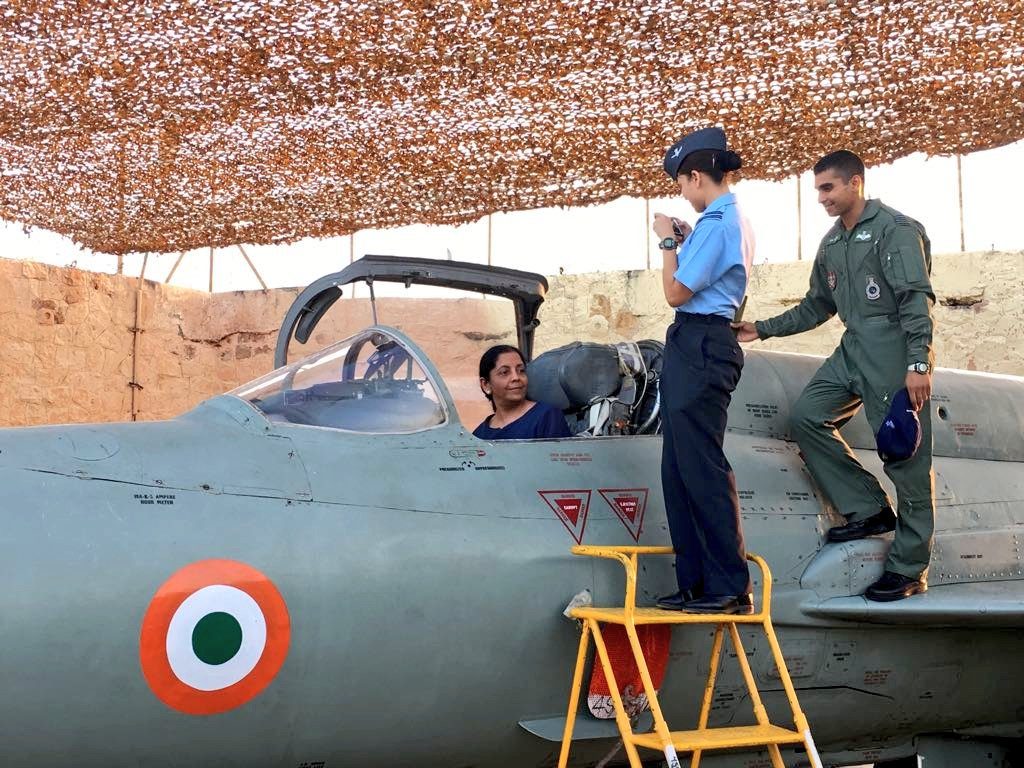 She started her field work with a visit to India's first underground airbase in Barmer district of Rajasthan. During the visit to Uttarlai, Air chief marshal B.S. Dhanoa also accompanied her. Uttarlai is one of the most important forward airbases in India. This airbase played an important role in Indo-Pak war of 1971.  As Jaisalmer and Uttarlai Air Force stations are near to Pakistan border so they have crucial roles in India's defence preparedness.
After George Fernandes in the year 2001, Sitharaman is the first defence minister to visit the sensitive airbase. She also met Air Squadrons at Air Force Station in Uttarlai. Defence minister also oriented herself with the MIG-21 Bison aircraft at the Air Force Station, Uttarlai.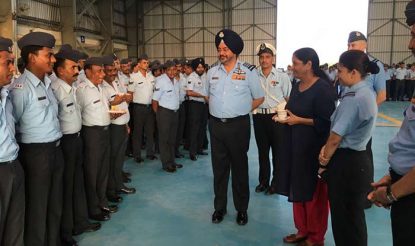 The 58-year old defence minister said that this airbase was important from the strategic point of view.