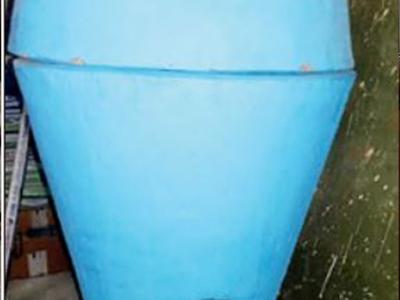 Rajasthan is working constantly in the direction of girl protection and hygiene. Providing vending machines for the sanitary napkins in the government schools of Rajasthan is one such example. After that, in Jodhpur, state's very first napkin disposal incinerator will be imposed. Very soon, the government schools will have the bio-napkin disposal incinerators installed in the premises.
The incinerators are specially made and eco-friendly. The use clay material in them make them pollution free and economical in prices. Their cost of Rs. 2,000 per piece in comparison to Rs. 10,000-25,000 of electric incinerators are quite comfortable. In them, the disposed napkins will be converted into degradable waste in the form of ash and thus can be used as fertilizers in the fields.
Mr. Pradeep K Gavande says that, the government is taking care of providing 12 sanitary napkins to every girl. The girls from class 6th to 12th are provided the sanitary napkins free of cost.
Gavande also mentioned, ""But their disposal had emerged a major issue as the girls would throw them anywhere around. This might lead to infection and spreading of diseases".
With the assistance of Oil and Natural Gas Corporation, the zila parishad will set up these incinerators in the schools of each district. The process has been expedited to abolish the hygiene threat to the area.
Gavande apprised also apprised that, "Such incinerators are being used successfully in Gujrat and Maharashtra for the past 10 years. They have zero maintenance cost and zero pollution or infection".
The ACEO, Chanchal Verma highlighted that these incinerators are made on the local levels. With the help of District Project Coordinator of the Rashtriya Madhyamik Shiksha Abhiyan, the schools have also been associated with the installation of these incinerators.
The attempt may seem a minute one but it will have a much bigger effect than we can imagine. The installation of incinerators is a prompt move towards the cleanliness regime.