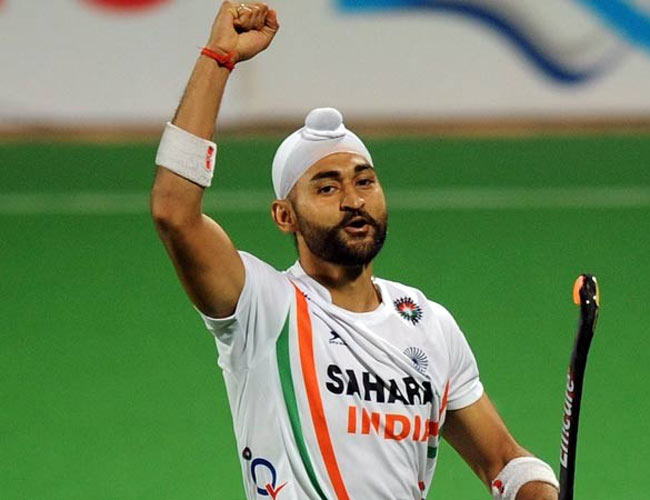 In Jaipur's Naharagarh, there is a wax museum. Now, in this museum the wax statues of the star players will be displayed. This museum will soon going to display the wax statue of Sandeep Singh. Sandeep Singh is a renowned name in the field of hockey. He is an Indian professional field hockey player and former captain of the Indian national team. Know more Sandeep Singh and wax museum.
Sandeep has become the first hockey player to have statue in this wax museum. Undoubtedly, it is a huge honour for any player. Sandeep has informed about this honour on social media along with a photograph.
It's really an honour to see own wax statue in Jaipur wax museum 😍😘🙈 proud moment ……🙏🙏🙏🙏thanks to all supporters and lovers 😍can't wait 😜 #sandeepsingh #statue #jaipur #soorma #13july @diljitdosanjh @taapsee @Imangadbedi @IChitrangda @SnehaRajani @sonypicsprodns pic.twitter.com/CE65mEEDdG

— Sandeep Singh (@flickersingh) May 25, 2018
Sandeep Singh is considered as the most powerful drag-flicker in the world who drags at the speed of 145km/hour. He has also been known as Flicker Singh. On his inspiring life, a biopic 'Soorma' will be coming on 13th July, 2018. Singer actor Diljit Dosanjh will be playing his character.
Why is Sandeep chosen for this honour?
For museums, the icons are being chosen on the basis of suggestions and requests given by visitors. In this list, one of the names was Sandeep Singh.
Jaipur Wax Museum
Situated in the premises of Fort Nahargarh, Jaipur Wax Museum is a unique tourist destination. It showcases wax and silicon statues of people who have written history in their respective field with their talent and have been considered as icon for the society. The statues of royal people are also placed in the museum.