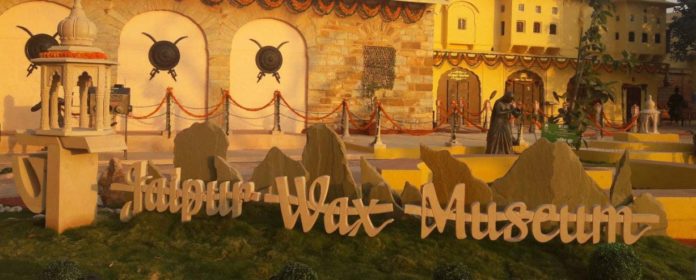 After installing several statues of world-renowned marvels from APJ Abdul Kalam Azad to Einstein and from Amitabh Bachchan to Jackie Chan, the Jaipur Wax museum has unveiled the wax statue of none other than Superstar Rajnikanth.
The dimensions of the statute comprise 55 kgs of weight and 5.9 inches height. It has been created by the joint work of Wang Ping and Susanta Ray in 3 months' time.
With the addition of the new wax figure, the value of the total number of statutes has reached 36. It's the only international-level wax museum in India located at Nahargarh Fort. Rajnikanth's statue has been placed right next to that of Amitabh Bachchan. Thalaiva's look of the statue is inspired from his film Paadyappa that was released in 1999.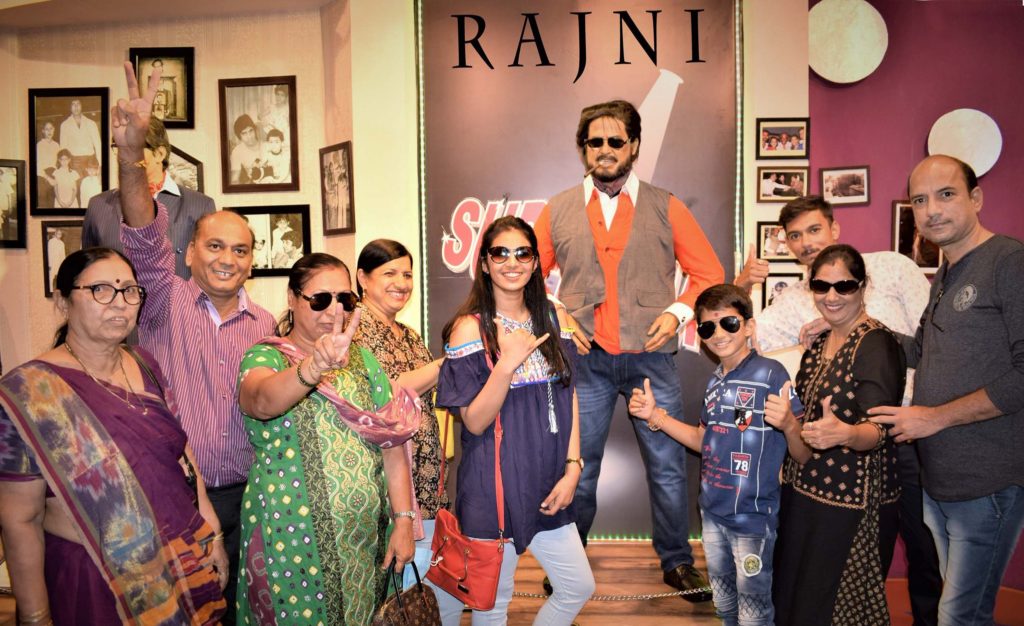 Tourists Posing with the wax figure of Rajnikanth (Image Courtesy: Twitter)
As per the founder of the museum Anoop Srivastava, this decision was made after several requests from tourists, especially from Tamil Nadu, who wished to see the statue of Rajnikanth at the museum. Reportedly, the wax figures of stars like Shahrukh and Salman will also be installed.
Recently, the statue of Hockey Player Sandeep Singh was unveiled at the Jaipur wax museum. He was also chosen for the honor on the basis of suggestions and feedback from visitors. Besides, he has had an inspiring life story that is admired by all. He was accidentally hit by a bullet after which doctors gave up on him.
There was a time when Singh's career was said to have come to an end but with the help of his determination and willpower, he not only bounced back but also took India to great heights of achievement.
Other than the personalities mentioned above, there are many more icons whose wax figures have been installed at the museum like Bhagat Singh, Mahatma Gandhi, Marilyn Monroe, Michael Jackson, Kalpana Chawla, Mother Teresa, and Rabindranath Tagore. Besides, there is a special section for kids, which has statues of action figures like Spiderman and Iron Man.